Grant Purpose
The purpose of the Advanced Immunobiology Training Program (AITP) at Duke University is to provide surgeons with training in advanced immunology and create surgeon-scientists capable of participating and leading in surgically relevant areas of immunobiological research. The training program will combine the academic rigor of the Duke University School of Medicine with the Duke Department of Surgery's commitment to training the next generation of surgical researchers. The program is co-directed by an academic surgeon and a basic sciences researcher, each with expertise in immunology. Supplemented by mentors with expertise in basic, translational, and clinical research, this multidisciplinary team is uniquely qualified to merge basic and applied Immunobiology with evolving surgical practice.
Program Faculty and Trainees
Project Investigators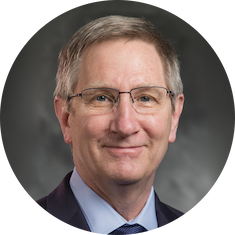 David C. Sabiston, Jr. Distinguished Professor
Chair, Department of Surgery
Surgeon-in-Chief, Duke University Health System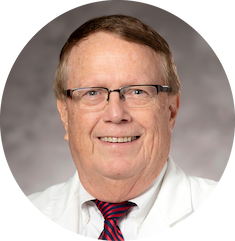 Kent Weinhold, PhD (Lead Basic/Translational Scientist)
Joseph W. and Dorothy W. Beard Distinguished Professor of Experimental Surgery
Chief, Division of Surgical Sciences
Director, Laboratories/Surgical Sciences, Basic Research
Professor of Surgery, Immunology and Pathology
Program Overview
The Advanced Immunobiology Training Program (AITP) is a two-to-three year program that is open only to postdoctoral candidates (MD with/without PhD) who have completed medical school, after two years of clinical training. Research and mentors will be identified within the clinical training years and are usually identified within the intern year of residency.
The program involves mentored research training, protected completely from clinical responsibility upon completion of two years of clinical training. Every resident in General and Thoracic Surgery commits to two years of research, after their second or third year of residency.
Training Overview
Grand Rounds
Residents' Surgical Science Seminars
Journal Clubs
Lab meetings
Mentored lab investigation
Other structured sessions
Data presentations
Individual project meetings
Simulation-based training to maintain technical skills
Instructor sessions
Time management and career development sessions
Present research a minimum of once per semester at Research in Progress meeting (PhD) or Surgical Research Seminars
Evaluated by executive committee
Present research at a national meeting
Evaluate mentorship and program
Attend and participate in AITP colloquium (EAB also attends)
Trainee Requirements
Trainees are required to complete the following courses and workshops:
Responsible Conduct of Research Course
Gopen "Writing from the Reader's Perspective" workshop under sponsorship of Office of Research Support at Duke
Access Database Bootcamp offered through Duke Human Resources
Fellows Research Skills and Training Workshop
Trainees are required to participate in didactic studies per training grant core curriculum; trainees will participate in either the non-degree or degree-granting program below:
Non-degree granting course: Duke University Graduate Program in Immunology
Degree-granting course: Masters of Health Science in Clinical Research through Duke Clinical Research Training Program
Candidate Selection and Program Completion
The flowchart below illustrates the process of how candidates are identified and selected, and the general timeline and process for when candidates begin and complete the AITP. 

Candidates are identified and introduced to mentors prior to beginning their Duke Clinical Residency. During residency, candidates will choose mentors and establish their research plans. After final candidate selection, trainees will suspend their clinical responsibilities to begin research (PGY3/4).
During the program, trainees can enter either the Duke CTRP for MHSc in Clinical Research, or the Duke Immunology PhD program, after which they receive continued mentorship and departmental support for ongoing research through the end of training.
After completion of the AITP (2-3 years), trainees will reintegrate to clinical work with a plan for continuing research
Interested Applicants
Interested applicants should send a letter of interest and curriculum vitae (CV) to Jennie Phillips (jennie.phillips@duke.edu) by February 1, 2022 in order to be considered for July 2022 acceptance.
Facilities and Resources
The following facilities, labs, and resources are available to AITP trainees:
Facilities
Duke School of Medicine
Duke Department of Surgery
Duke Transplant Program
Duke Clinical Research Training Program (CRTP)
Vertebrate Animal Facilities
Office of Animal Welfare Assurance
Immunocompetent Rodent & Biohazard Facility
Central Vivarium
Trent Semans Center for Health Education
Labs
Kirk Laboratory
Weinhold Laboratory
Mentor laboratories
Resources
Histology Core Faculty
Flow Cytometry Core Faculty
Substrate Services Core
Duke Immune Profiling Core (DIPC)