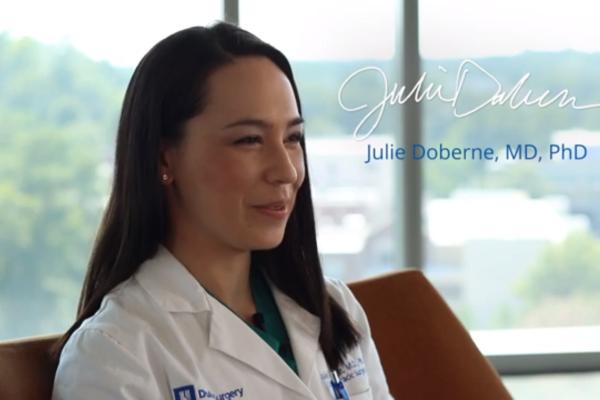 Meet Our People
Get to know our faculty and residents in several video interviews. Learn more about why residents chose Duke Cardiothoracic Surgery for their residency training, how the program prepares residents for successful careers, and what life is like living in Durham, North Carolina.
Duke Surgery Virtual Tour
Join our residents as they walk through spaces across Duke University Hospital and Duke University most frequently used by residents.
Medical Sciences Research Building 3
Surgical Education and Activities Lab (SEAL) 
Duke Medical Campus Virtual Tour
Why Train at Duke

Visit the Graduate Medical Education (GME) website to learn more about resident and fellow training opportunities at Duke Health, Duke Health's commitment to social justice and dismantling racism, and Duke Health's response to COVID-19. 
Life in Durham
We think you'll find everything you need for an enriching life and training experience in and around Durham, North Carolina — our home. It combines the best of a big city and a small town: the people are friendly, there's plenty of job opportunities and things to do, and it's affordable.