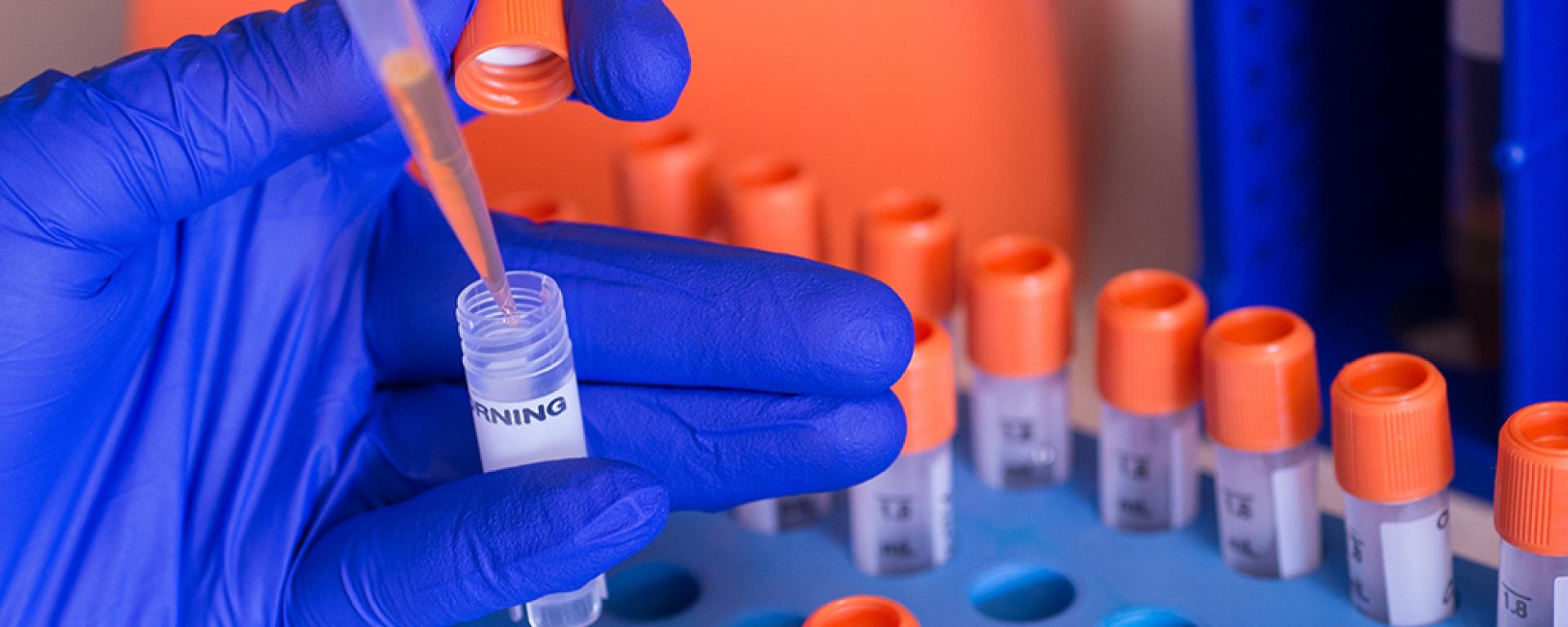 A Leader in Laboratory and Clinical Investigation
An internationally recognized leader in laboratory and clinical investigation, the Duke Department of Surgery has been among the top 10 departments of surgery nationally in NIH funding for 25 consecutive years. The department currently has active grants and contracts with $55,309,704 in external funding. Our team of 326 faculty members publish more than 500 articles annually in peer-reviewed journals, disseminating key findings and insights far beyond our walls.
Basic and Translational Research
Our dedicated faculty members bring pioneering research discoveries from the lab to clinical practice through the pursuit of the latest advances in basic and translational research. Unique among surgical departments, the Duke Department of Surgery is home to an active Division of Surgical Sciences comprised exclusively of individuals engaged in basic and translational science. Basic and translational research projects are also conducted by faculty members in other divisions.
Clinical Research
The Department of Surgery is at the forefront of clinical research aimed at improving patients' lives. Faculty members in the Department of Surgery conduct hundreds of clinical trials each year. As a department within a major academic medical center, the Department of Surgery is able to leverage clinical and research resources to allow patients to access cutting-edge treatments and participate in a broad spectrum of clinical trials.
Duke Surgery Research Scope
Research in the Duke Department of Surgery aims to translate basic science discoveries into new diagnostics and treatments for patients and to affect changes in national policy.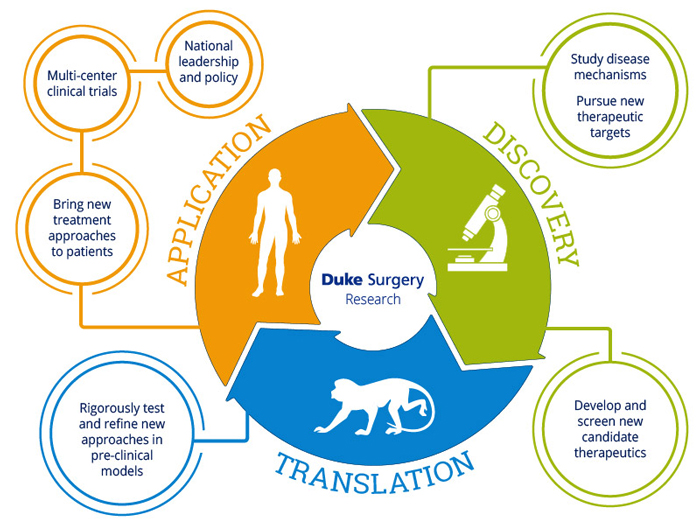 2019 Sponsored Funding Breakdown
The Duke Department of Surgery currently has active research awards, totaling $55,309,704 in external funding.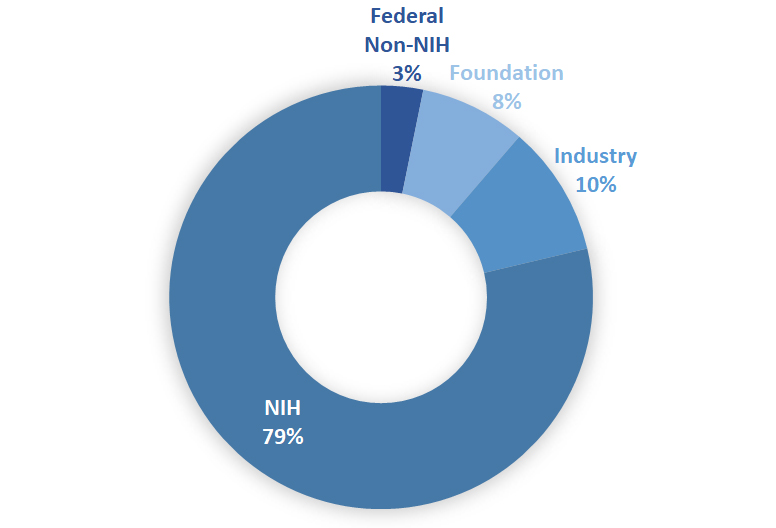 Collaborators in Research
The Duke Department of Surgery collaborates on research initiatives with the following schools, centers, and institutes at Duke University:
Duke Center for Children's Surgery
Student Research Opportunities
The Department of Surgery offers many research options for undergraduate and medical students. Students can join ongoing research projects with world-renowned faculty members dedicated to providing mentorship, career advising, and shadowing opportunities.