The Duke Department of Surgery is improving the lives of patients through innovative research. Department of Surgery faculty members are engaged in groundbreaking research that has the potential to change the future of medicine. Ongoing research projects led by our faculty members are examining mechanisms and processes related to diseases that have an impact on or are impacted by surgery. Research topics range from transplant immunology to mechanisms underlying cancer development. 
The Department of Surgery is a collaborative, dynamic research environment in which laboratory-based research is informed by clinical observations and, in turn, discoveries in basic sciences are translated into clinical realities.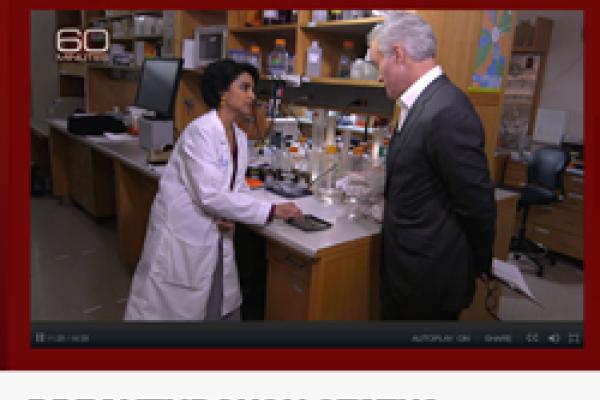 Duke's Poliovirus Therapy Receives "Breakthrough" Status
60 Minutes featured Duke's poliovirus therapy for glioblastoma, which the FDA has deemed a "breakthrough therapy." Duke researchers are now studying the effects of this therapy on other cancers. In an interview with Scott Pelley, Duke Surgery's Dr. Smita Nair discusses how this therapy remarkably reduces breast cancer tumors in mice.
Basic Research by Division
Learn more about our basic research endeavors.