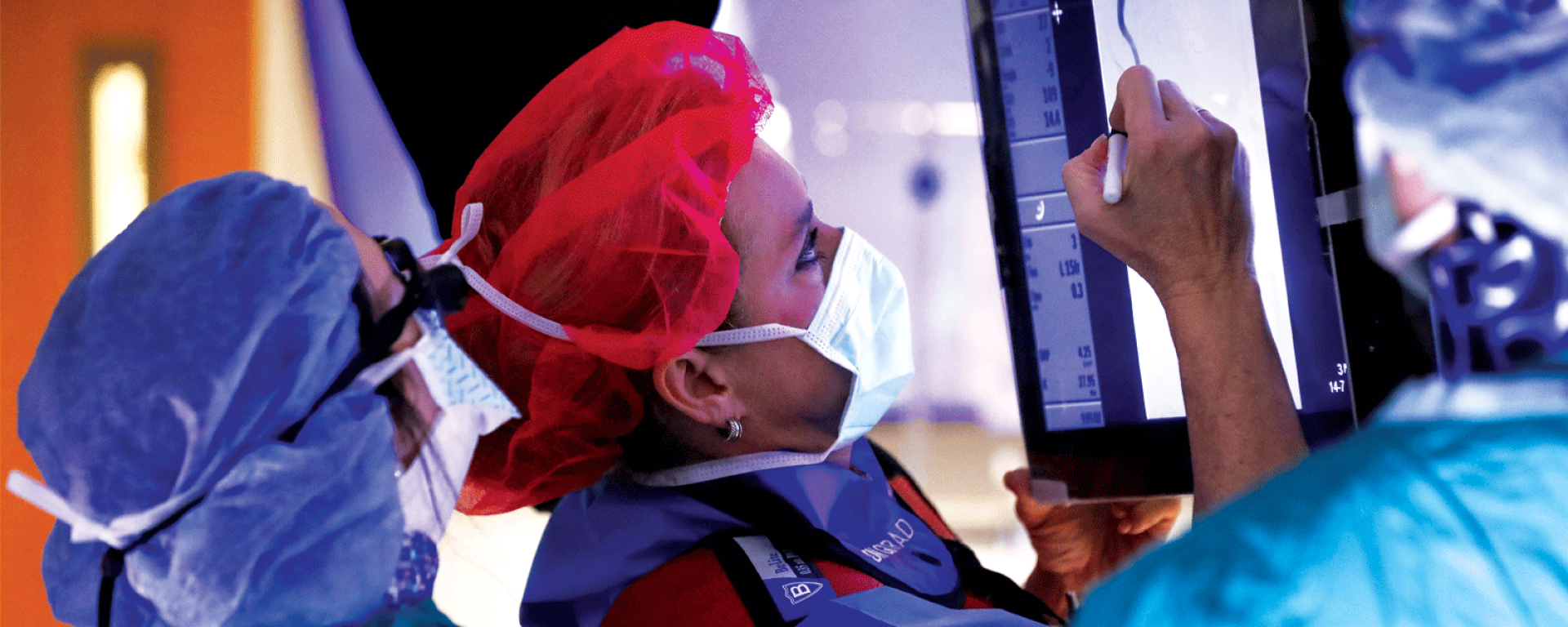 The Duke Department of Surgery is committed to excellence, innovation, and leadership in training the world's best clinical and academic surgeons. Our training programs provide each physician the highest level of education and training as they prepare to become tomorrow's medical leaders.
Undergraduate Medical Education
The Department of Surgery provides learning and training opportunities for students pursuing their doctor of medicine at Duke University School of Medicine as well as other medical training schools.
Residency Programs
The Duke Department of Surgery offers residency programs in a range of specialties:
General Surgery

Integrated Plastic and Reconstructive Surgery Residency Program

Integrated Thoracic Surgery

Physician Assistant Surgical

Traditional Cardiovascular Surgery

Vascular Surgery Integrated
Fellowship Programs
Fellowship training programs offer opportunities for advanced training and research in the following areas:
Abdominal Transplant Surgery

Breast Fellowship

Complex General Surgical Oncology Fellowship

Craniomaxillofacial Trauma and Reconstructive Surgery Fellowship

Endocrine Surgery

Endourology, Metabolic Stone Disease, Laparscopic and Robotic Surgery

Global Health Fellowship

Hepatopancreatobiliary (HPB) Surgery

Minimally Invasive and Bariatric Surgery

Minimally Invasive and Bariatric Surgery Research Fellowship

Rhinology and Endoscopic Skull Base Surgery Fellowship

Surgical Critical Care

Vascular Surgery

Abdominal Transplant Fellowship for Advanced Practice Providers
Advanced Education
We are dedicated to advancing the practice of surgery through continuing medical education (CME). Continuing medical education (CME) offered through the Duke Department of Surgery provides opportunities for education, training, and guidance in providing exemplary surgical care to patients. A wide variety of advanced training opportunities are available for faculty, fellows, and residents.