The Duke Department of Surgery has been blazing trails in medicine for over seven decades since the department's foundation.
Milestones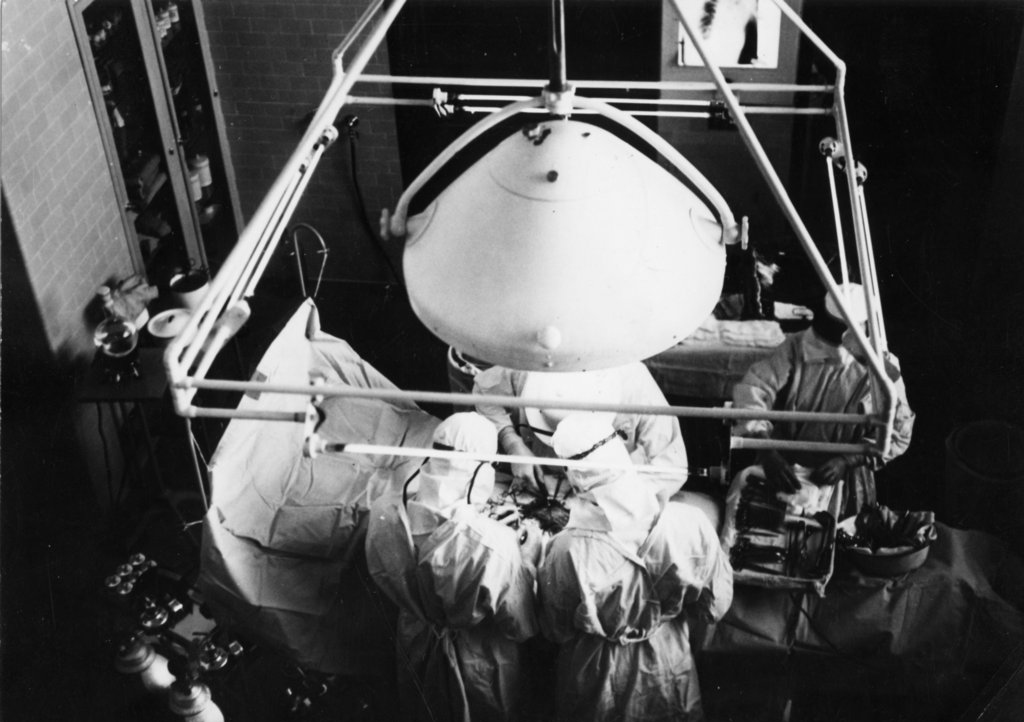 1936
J. Deryl Hart, MD, introduces ultraviolet lamps into operating rooms to kill airborne germs that cause postoperative Staph infections, dramatically reducing the number of infections and related deaths.
1937
Duke establishes nation's first brain tumor program.
 
1955
Duke initiates children's amputation clinic for prostheses and management as part of nationwide network.

1956
Duke becomes the first institution to use systemic hypothermia during cardiac surgery. This technique of cooling patients to less than 50 degrees Fahrenheit to minimize tissue damage during lengthy surgical procedures is now standard practice worldwide.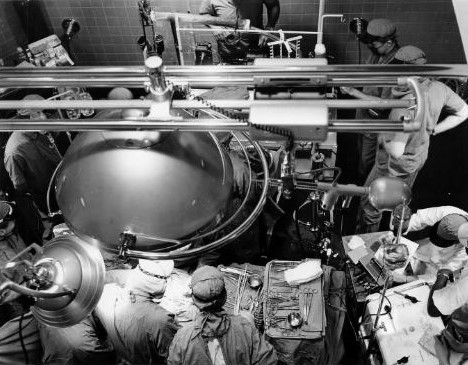 1965
Duke is one of the first institutions in the country to successfully perform a kidney transplant.
1968
Duke cardiac surgeon performs first operation to treat Wolff-Parkinson-White Syndrome.

1969
Duke orthopaedic surgeon performs first total hip replacement in the South.

1971
Duke Comprehensive Cancer Center becomes one of the nation's first cancer centers.

1972
Duke surgeons are the first to reattach a severed thumb more than eight hours after it was amputated.

1979
Duke surgeons are the first to treat avascular necrosis (AVN) of the femoral head with free vascularized fibular graft.

1982
Duke conducts first and only randomized trial comparing radical surgery to radiation for adenocarcinoma of the prostate gland.

1984
Duke surgeons perform first liver transplant in the state of North Carolina.

1992
Duke physicians perform the first lung transplant and the first heart/lung transplant in hospital history.

1993
The anti-HIV drug therapy (Fuzeon) is developed by Trimeris as a direct result of research conducted in the Duke Surgical Oncology Labs.
Duke Endosurgery Center opens.

1996
Duke Surgical Research Pavilion opens.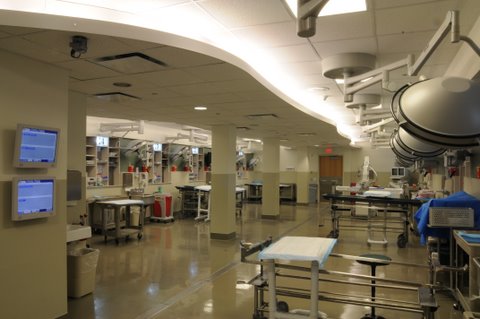 1997
Duke Human Fresh Tissue Lab opens.

1998
Duke Ambulatory Surgery Center opens.

2000
Duke Aesthetic Center opens.

2001
American College of Surgeons establishes oncology group at Duke.
Duke Neurosurgery Skull Base Laboratory teaching facility opens.

2003
Duke Urology surgeons perform first robotic prostatectomy in the state of North Carolina.

2004
Duke Center for Translational Research is established.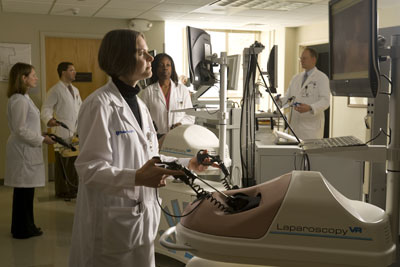 2005
Duke Anatomic Gifts Program is overseen by Division of Plastic, Maxillofacial, and Oral Surgery.
Duke Surgical Education and Activity Lab opens.

2006
Duke Thoracic Surgery and Duke Urology specialty clinics open in Raleigh, NC.
Duke Weight Loss Surgery Center is designated as a Center of Excellence by the American Society of Bariatric Surgery.

2007
Duke Otolaryngology - Head and Neck specialty clinic opens in Raleigh, NC.

2008
Duke's Surgical Education and Activities Lab receives accreditation by the American College of Surgeons as Comprehensive Education Institute.
 
2009
Duke General Surgery specialty clinic opens in Raleigh, NC.
Duke Small Bowel Transplant Program established.
2011
Duke Neurosurgery specialty clinic opens in Raleigh, NC.

2012
Surgical Education and Activities Lab receives first in state robotic trainer.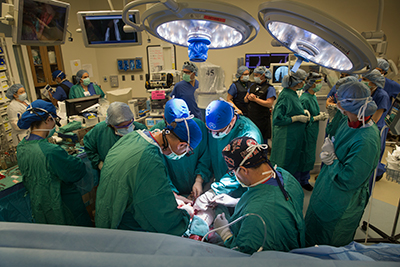 2013
Duke surgeons begin first ever clinical trial with bioengineered blood vessel.
2014
Duke Heart Transplant team performs the 1000th heart transplant at Duke.
2015
Duke pediatric surgeons separate conjoined twins.
2016
Duke surgeons perform the first hand transplant in North Carolina.