Photo: Dr. David C. Sabiston, Jr. conducting teaching rounds with residents under the portrait of Dr. Deryl Hart, founding Chairman of the Duke Department of Surgery (DUMC Archives)
A Tradition of Excellence
The rich history and high standards that bore Duke University are also deeply rooted within the Department of Surgery.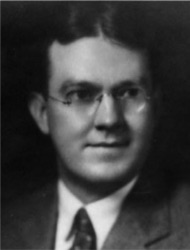 Duke Hospital's first dean, Dr. Wilburt Davison, appointed a Johns Hopkins surgeon, Dr. J. Deryl Hart, to be professor of surgery and the first chairman of the department in 1930. After stepping down as chairman in 1960, Dr. Hart served as president of Duke University. During his tenure as chairman, Dr. Hart expected faculty members to assume major clinical and teaching responsibilities and to pursue laboratory research. He recruited the founding members of the surgical faculty and established Duke's surgery residency. Dr. Hart is also credited with originating the use of ultraviolet radiation to control airborne infections in surgical operating rooms.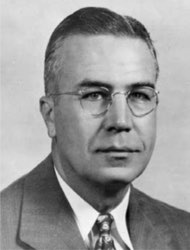 The emphasis Dr. Hart placed on achieving excellence in patient care and teaching by integrating research with development laid the foundation for an institution that remains one of the top medical centers in the country. His philosophy was central to the department's mission in 1930 and continues today. Under the leadership of the successive chairs -- Drs. Clarence E. Gardner (1960-1964), David C. Sabiston, Jr. (1964-1994), Robert W. Anderson (1994-2003), Danny O. Jacobs, (2003-2012), and Allan D. Kirk (2014- present) -- the model system of integrating the fundamental missions of academic medical centers (patient care, education, research, and administration) was enhanced within the Department of Surgery at Duke. Dr. Gardner was Dr. Hart's first chief resident and continued on as a Duke faculty member after completing his surgical training.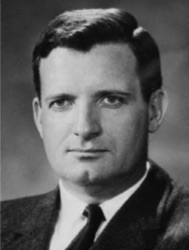 Dr. David C. Sabiston, Jr. completed medical school and surgical training at Johns Hopkins Hospital under the mentorship-of Dr. Alfred Blalock. He distinguished himself in the field of cardiovascular diseases. Notable among his academic achievements were his pioneering work in the surgical management of coronary artery disease and, while at Duke, groundbreaking work in the diagnosis and management of pulmonary embolism. Dr. Sabiston will be remembered most for his profound effect on surgical education, both nationally and internationally. This is most evident when reviewing the list of successful graduates who have gone on to lead departments, divisions, and programs and whose portraits adorn the hallways outside of the department offices.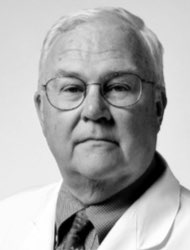 Dr. Robert W. Anderson followed Dr. Sabiston as chairman and returned to the site of his surgical training. Social and economic influences were rapidly altering academic medicine in 1994. Dr. Anderson, an accomplished cardiothoracic surgeon with additional training in business administration, successfully led a department seeded as the epitome of traditional education and training, research, and clinical excellence while addressing the major changes in practice reimbursement that had occurred. This leadership solidified Duke's fiscal stature and has facilitated a continued dedication to a tripartite mission of clinical, educational, and investigational achievement.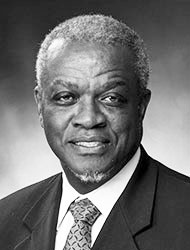 Dr. Danny Jacobs was recruited to Duke in 2003, where he served as the David C. Sabiston, Jr. professor and chair until October 2012. Dr. Jacobs currently is the president of Oregon Health & Science University. During his 10 years at Duke, Dr. Jacobs proved himself to be a highly effective leader, committed to the success of all three missions within the Department of Surgery. He left Duke in a good position for his successor to continue the legacy of excellence that is Duke Surgery.
Dr. Allan D. Kirk was named chair of the Department of Surgery at Duke University in May 2014. He also was named as the inaugural Surgeon-in-Chief for the Duke University Health System. Dr. Kirk received his M.D. from Duke University School of Medicine in 1987 and completed his Ph.D. in immunology at Duke in 1992. He completed his general surgery residency at Duke in 1995, and his multiorgan transplant fellowship at the University of Wisconsin in 1997. An accomplished scientist and surgeon, Dr. Kirk is recognized by his peers for his pioneering work in transplantation and for his outstanding ability to lead. Prior to returning to Duke, he served as a Commander in the United States Navy at the Naval Medical Research Institute, became the inaugural Chief of the Transplantation branch at the National Institutes of Health, and served as Vice Chair for Research for the Department of Surgery at Emory University. His commitment to rigorous education and training, innovative research, and the most advanced patient care make him an excellent leader for Duke Surgery.