2017 Master Surgeon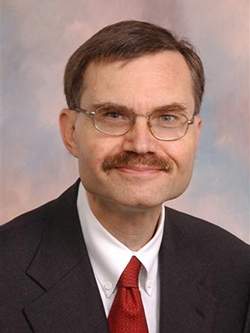 Allan H. Friedman, MD, was born in Chicago, Ill., on February 15, 1949. He graduated with honors from Purdue University in 1970 with a Bachelor of Science degree in physics, and earned his medical degree with honors as a James Scholar of Medicine at the University of Illinois, Chicago, in 1974. Dr. Friedman spent his internship year in general surgical training under Dr. David C. Sabiston, Jr. at Duke University and completed five years of neurosurgical training under Drs. Guy Odom and Robert Wilkins, both former division chiefs of neurosurgery at Duke. Upon completion of residency, he trained as chief resident and Neurovascular Fellow for Dr. Charles Drake and Dr. Sydney Peerless at the University Hospital in London, Ontario, before studying for three months with Dr. M. Gazi Yasargil, a pioneer in microneurosurgical techniques.
After his postgraduate training, Dr. Friedman joined the faculty of Duke University in 1981. He based his entire academic career at Duke, focusing on his clinical and research interests in the surgical treatment of cerebrovascular disease, peripheral nerve disorders, and brain tumors. He is regarded as one of the most technically gifted neurosurgeons in the world, dedicated to improvement of technique as well as providing compassionate care to patients and their families.
A gifted educator, Dr. Friedman is known for his excellent mentorship, and he is well respected by students, staff, residents, and faculty at Duke. Residents find him always willing to listen and troubleshoot challenging cases. Colleagues regard him as inspiring and dedicated while having a beloved bedside manner. Although highly recognized in his field, Dr. Friedman is humble, often shunning the spotlight. A keen observer of others, he excels at recognizing the finest attributes of others while challenging them always to do better. A truly gifted, brilliant surgeon, Dr. Friedman also understands the practice of medicine as well as non-surgical providers.
At Duke, he served as the Deputy Director of the Preston Robert Tisch Brain Tumor Center, and is the current Guy L. Odom Professor of Neurological Surgery, an appointment he received in 2001. Dr. Friedman served as Chief of the Division of Neurosurgery for 18 years. He co-directed the Collegiate Athlete Premedical Experience and was Director of the Brain School, a bi-weekly ad hoc seminar offered to students and residents. Both programs offered him the opportunity to mentor students as they embark on their own careers in medicine.
Dr. Friedman represents excellence in research, having authored or co-authored more than 370 peer-reviewed articles, 60 book chapters, and several neurosurgical training books. He represents commitment to advancing the field of neurosurgery, having served on numerous committees and organizations throughout his career, including as President of the Southern Neurosurgical Society, the North Carolina Neurosurgical Society, and the Neurosurgical Society of America. Dr. Friedman also served as President of the Society of Neurosurgery, the oldest neurosurgical society comprised of all the chairmen and program directors in North America. From this society, he was awarded their distinguished Service and Medical School Teaching Award. Dr. Friedman currently serves on the editorial board of a number of academic journals, including World Neurosurgery, Contemporary Neurosurgery, Acta Neurochirurgica, and the Journal of Neuro-Oncology. He holds numerous awards and honors, including the Duke University School of Medicine's Master Clinician/Teacher Award (2010) and the Leonard Palumbo, Jr., MD, Faculty Achievement Award (2016). He rose to the rank of Professor of Surgery.
By virtue of his exceptional contributions to Duke Surgery, Dr. Allan H. Friedman is recognized as a true Master Surgeon. This honor is bestowed to establish a living memory of an individual who has embodied the ideals of Duke Surgery, with the expectation that reflection on this illustrious career will serve as a guidepost for those aspiring to a life in the art and science of surgery.