2018 Master Surgeon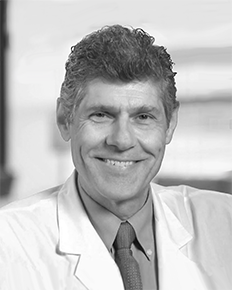 Theodore N. "Ted" Pappas, MD, was born on October 20, 1955, in Indianapolis, Ind. He received his BS from John Carroll University in 1977, magna cum laude, and his MD/MS from The Ohio State University in 1981. As a medical student, his potential in physiology was recognized by the Chair of Surgery, Larry C. Carey, and they published 5 manuscripts together on basic physiology of the pancreas. He undertook his surgical residency at the Brigham and Women's Hospital under then Chair, John Mannick. During that time, he was described as a charismatic and bold clinical surgeon, unafraid to confront controversial topics; as an intern, he published a letter in the Journal of the American Medical Association that laid out evidence that working as a surgical intern met the criteria as a bona fide DSM III psychiatric disorder! In the 2 years he spent in Haile Debas's lab at UCLA, he published 23 papers in the area of gastric and GI physiology. His passion for education also emerged during this time, and he was awarded the prestigious Francis D. Moore Resident Teaching Award in 1987.
In 1988, Dr. David Sabiston, Jr., invited Dr. Pappas to join the faculty at Duke University, where he spent his entire professional career. He was continuously recognized as a force in all departmental missions. As a researcher, he was an NIH funded investigator studying the relationships between brain and gut mediators and the regulation of food intake. As an educator, he became the program director of the general surgery residency program, twice won the David Sabiston Resident Teaching Award (1994 & 2006), and won the Leonard Palumbo Jr., MD Faculty Achievement Award in 2015. His intraoperative teaching was legendary punctuated by memorable and (very) direct commentary. Most importantly, he was continuously recognized as a phenomenal clinical surgeon. Never shy, his first case at Duke was a Whipple procedure, setting the stage for him to become the most prominent pancreatic surgeon in the southeast for decades. His recognition of the promise of laparoscopy was prophetic; he earned an international reputation in this domain and helped create an endosurgical education center for training surgeons in the new area of laparoscopic surgery. Always rigorously introspective, Dr. Pappas organized the seminal study of common bile duct injuries (NEJM, 1991) that defined the approach to examining complications in what would become minimally invasive surgery and paved an academic road for numerous innovative procedures that emerged thereafter. His combination of technical excellence and academic rigor led to numerous advances in open surgery, most notably the landmark trial comparing open versus laparoscopic mesh repair of inguinal hernia (NEJM, 2004). Clinically, he is best described as having an uncanny ability for developing common sense solutions to complex problems in the operating room, and a gift for conveying those solutions to surgical residents.
Dr. Pappas authored over 300 peer reviewed publications and 80 book chapters. He was on multiple editorial boards, edited 8 textbooks, and served on numerous committees and national boards. He served Duke in multiple capacities, including as VA Chief of Surgery, Interim Department Chair, Vice Dean for Clinical Affairs, and Executive Medical Director of the PDC. He rose to the rank of Professor of Surgery.
By virtue of his exceptional contributions to Duke Surgery, Dr. Ted N. Pappas is recognized as a true Master Surgeon. This honor is bestowed to establish a living memory of an individual who has embodied the ideals of Duke Surgery, with the expectation that reflection on this illustrious career will serve as a guidepost for those aspiring to a life in the art and science of surgery.