Lauren G. Anderson, PhD (Director)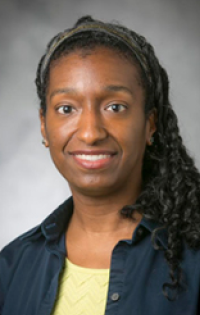 Lauren G. Anderson, PhD (Director) provides strategic guidance for proposal development. Dr. Anderson came to Duke in 2010 as a Postdoctoral Associate in the Department of Neurology. Her research focused on developing clinically relevant animal models of human disease. With Daniel Laskowitz, MD, she studied small peptide therapeutics for the treatment of stroke and TBI. Previously, in the Deane Drug Discovery Institute at Duke with Allen Roses, MD, and W. Kirby Gottschalk, PhD, she developed reagents to study protein expression and function of new genetic markers for Alzheimer's disease. Her graduate work focused on the cellular stress response and delayed cell death following stroke injury.
During her graduate studies, Dr. Anderson worked in Research and Sponsored Programs at UNC General Administration, analyzing research activity across 16 campuses, serving as a liaison for the opening of the North Carolina Research Campus (NCRC) in Kannapolis, and evaluating the UNC Research Administration Management System & eSubmission (RAMSeS) platform for launch throughout the UNC System.  Dr. Anderson joined the School of Medicine's Office of Research Development in June 2013 before transferring to Surgery in October 2015.  She holds a PhD in Neurobiology from The University of North Carolina at Chapel Hill and a BA in Neuroscience from The Johns Hopkins University.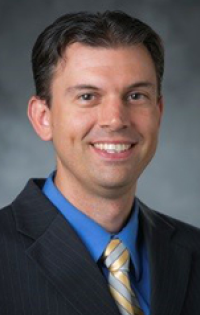 Brandon J. Hall, PhD (Research Development Associate)
Brandon J. Hall, PhD (Research Development Associate) joined Research Development in June 2016. He provides scientific editing and proposal development support. Dr. Hall came to Duke in May of 2012 as a Postdoctoral Associate in the Department of Psychiatry and Behavioral Sciences, under the mentorship of Edward D. Levin, PhD. Dr. Hall's postdoctoral research focused primarily on using animal models to elucidate the neural mechanisms of nicotine addiction. He was also responsible for the oversight and direction of Dr. Levin's environmental neurotoxicology program as part of Duke's Center for Study of Neurodevelopment and Improving Children's Health following Environmental Tobacco Smoke exposure (NICHES).
Dr. Hall's graduate research focused on the efficacy of use-dependent, non-selective nicotinic receptor antagonism as a novel therapeutic approach to treating drug addiction across multiple classes of addictive substances. Brandon holds a PhD in Pharmacology from Georgia Health Sciences University (now Augusta University) and a BS in Biology from the University of South Carolina at Aiken. He was honorably discharged from the US Navy in 2004 after 4 years of enlisted service as a Naval Aircrewman.
Professional Organizations
Working with Research Development
Are you ready to discuss a project?  Looking for help with identifying resources and collaborators?  In need of technical editing of your proposal? Not sure how to get started?