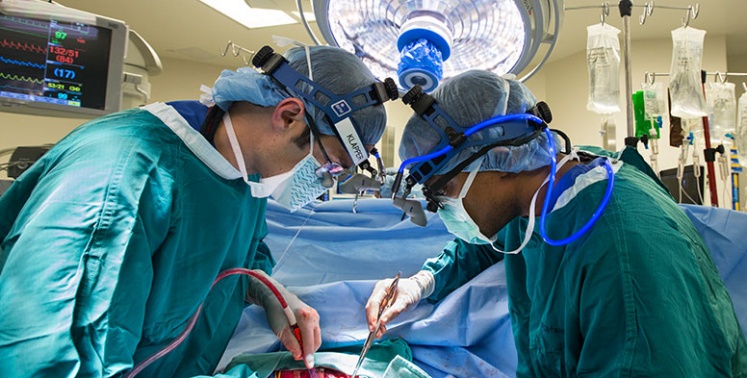 1,000 Major Cases Per Graduate
Highest Lung Transplant Volume in the U.S.
1,500 Total Heart Transplants Performed
Graduate Case Logs
During their training at Duke, residents acquire robust operative experience in complex cardiac and thoracic surgery. Click the links below to see the case logs of two recent Duke graduates.
Duke Annual Operative Volumes
Lung cancer resection: 350-400
Esophagectomy: 50-60
Benign esophagus: 300
Congenital heart surgery: 300-350
Coronary artery bypass grafting (CABG): 350
Aortic valve replacement (AVR): 200
Mitral valve replacement (MVR): 250
Aortic surgery: 150
Transcatheter aortic valve replacement (TAVR): 250
Pulmonary endarterectomy: 40-50
Duke Annual Transplant Volumes
Duke Health has the highest volume of thoracic organ transplants in the United States.
Heart transplant: 100-120
Lung transplant: 130-140
Extracorporeal membrane oxygenation (ECMO): 200-250