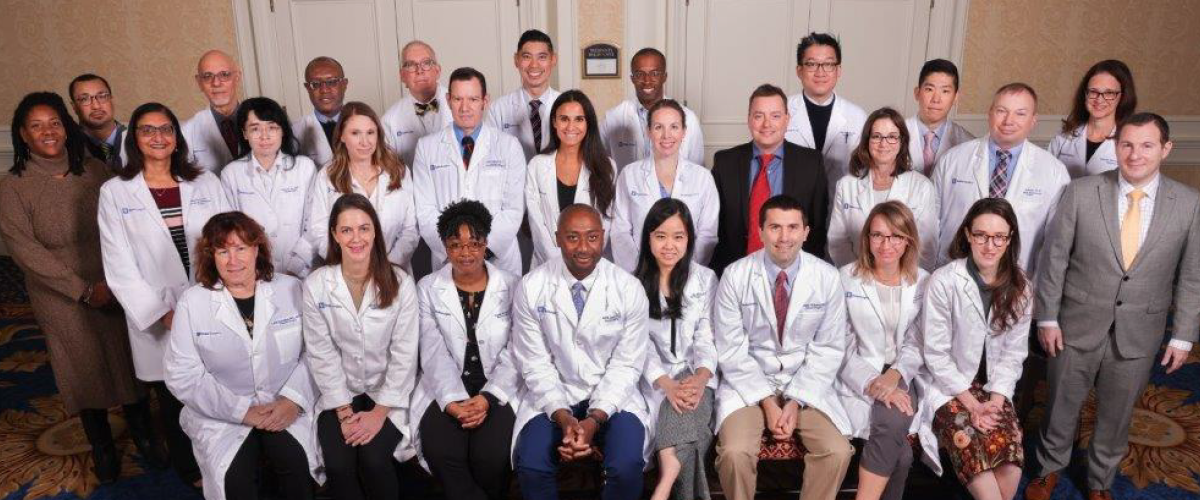 The Duke Vascular Surgery Integrated Residency Program includes training in open surgical techniques, endovascular interventions, diagnostic modalities (MR, CT, ultrasound, and PVRs), and related fields (cardiology, hematology, interventional radiology).
The curriculum is structured with 18 months of surgical "core" rotations and 42 months on the Vascular Surgery services. Core rotations are spread over the first three years, with the final two years spent functioning as the Vascular Surgery service chief. Between the second and third years, residents will spend two years doing research in basic science or clinical outcomes.
Our Integrated program is one of the newest in the country, however we are supported by a long tradition of excellence in education within the Department of Surgery at Duke. Graduates of our educational programs within the Division of Vascular Surgery have gone on to very successful careers in both academic and private practices, and we are committed to training the most technically proficient and thoughtful vascular specialists in the country.
Hear from Dr. Allan D. Kirk About the Department's Educational Mission
Hear from Faculty and Residents About This World-Class Program
Program Contacts
Chandler Long, MD
Assistant Professor of Surgery
Vascular and Endovascular Surgery
Box 2833
Durham, NC 27710
Phone: 919-681-2550
E-mail: chandler.long@duke.edu
Program Coordinator
Lee Hines
Duke University Medical Center
Box 2834
Durham, NC 27710
Email: lee.hines@duke.edu
Associate Program Director