2024 Duke FLAP Course
FUTURE COURSE DATES:
August 2–4, 2024
August 1–3, 2025
July 31–August 2, 2026
Please check back in January 2024 for course dates and online registration.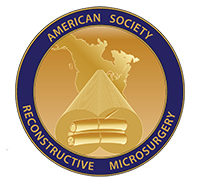 The 2023 course was endorsed by the American Society of Reconstructive Microsurgery.
FLAP Course Videos On Demand
We are now offering Track 1 and Track 2 video links.
Please see link below for payment options.
Track 1 = $75.00
Track 2 = $75.00
Track 1 and 2 = $135.00
Once you have purchased the FLAP Course On Demand video links, you will receive an invitation email from Box.
Please click on the View Folder link in the email.
If you don't have a Box account then click Sign Up in the top right hand corner and create a free account or click here for a free Box account. 
You can also login with your Google account if you have one.
Duke Division of Plastic Surgery
Duke's Human Fresh Tissue Laboratory
Durham, North Carolina
This course has been designed to address the needs of the resident in plastic surgery wishing to learn flap dissection and the established practitioner who wishes to expand their current repertoire of flap surgery. Both Pedicle and Microsurgical flaps will be covered.
This two-day course will allow the participants to familiarize themselves with the full spectrum of skin flaps, including muscle, facial, bone, and perforator-based flaps.
The course will be held at Duke's Human Fresh Tissue Laboratory, using fresh cadavers. Participants will be mentored by internationally renowned faculty, through prosection and participant dissection. Educational materials will also be provided.
Flap Dissections Covered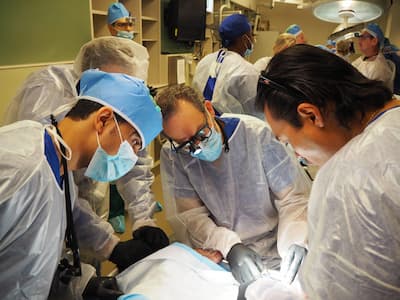 Head and Neck: FAMM, Forehead, Temporalis, Temporal Parietal Fascial, Platysmal, Submental
Breast: TRAM, DIEP, Superior Gluteal, (S-GAP), Inferior Gluteal (I-GAP), Reubens SIEA
Trunk: Vertical Rectus, Deep Circumflex Iliac, External Oblique, Latissimus, Serratus, Parascapular, Trapezius, Deltopectoral, Pectoralis
Extremities: Radial Forearm, Lateral Arm, Anterior, Lateral and Medial Thigh,Tensor Fascia Lata, Rectus Femoris, Gracilis, Sural, Saphenous, Intrinsic Hand Flaps, Fibula
Foot: Intrinsic Flaps, Toe to Hand Procedures
Methodology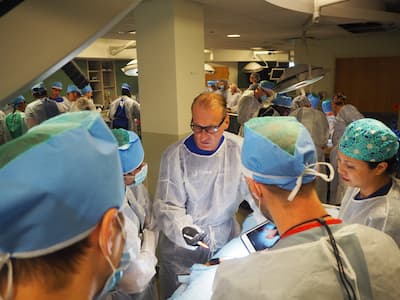 A hands-on approach will be used with no more than five participants and one faculty per cadaver. All didactics will take place in the Cadaver Lab. A multimedia approach will be used, and we recommend that registrants bring their own scrubs and loops. All other instrumentation will be supplied.
Read the course agenda.