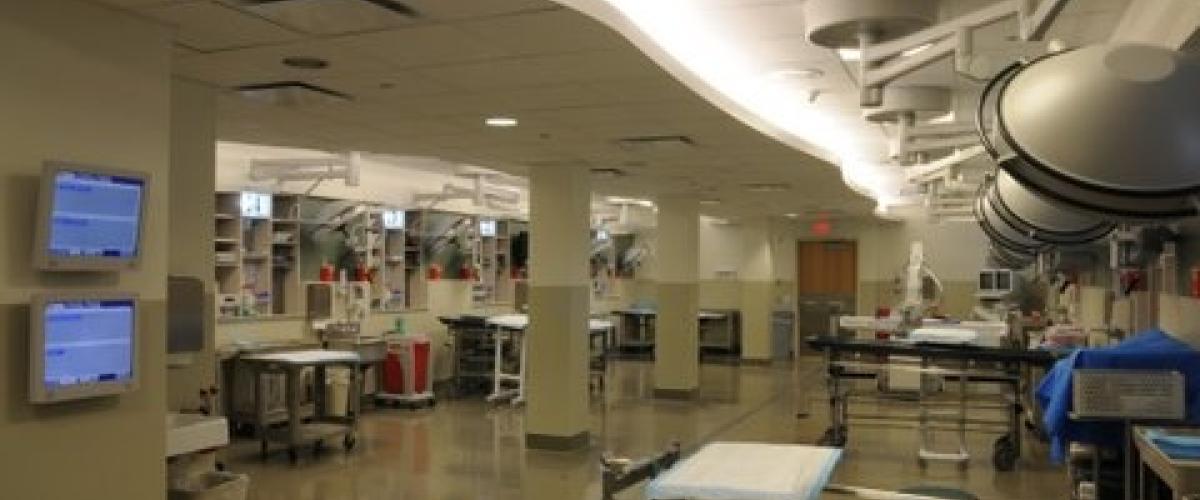 The Duke Human Fresh Tissue Laboratory is a state-of-the-art medical skills lab where residents, attending physicians, and medical students can perform advanced surgical training on fresh tissue.
The lab has been used to provide training to medical professionals from Duke and throughout the country since 1997. Duke Health is fortunate to have some of the most renowned physicians available to help surgeons with research projects and methods to enhance surgical skills.
The 2,000-square-foot lab consists of 15 stations and up-to-date operating room equipment, providing capacity for large educational courses. The lab is equipped with all necessary instrumentation and equipment needed to assimilate a normal operating room theater. Also, we are available to assist surgeons with specialized instrumentation needed for specific cases.
The hours of operation are flexible and can accommodate most schedules.
History
Under the leadership of L. Scott Levin, MD, the Duke Human Fresh Tissue Laboratory (HFTL) was created in 1997 in the Duke Bell Building. Dr. Levin hired Clinton Leiweke that same year to manage the lab, and they diligently worked together for many years to provide excellent training opportunities for medical students, residents, faculty, and corporate partners.
In 2007, the lab was moved to the Duke South Clinic Building, with a much larger footprint and equipment overhaul. The increase in square footage allowed for a steady growth in the number of internal and external labs hosted at the facility.
Since its inception, the HFTL has hosted thousands of labs and educational courses for physicians at Duke and from all over the world. Under the current direction of Gregory S. Georgiade, MD, the Duke HFTL continues to provide high-level surgical training opportunities to promote surgical careers and improved patient care.
Anatomical Gifts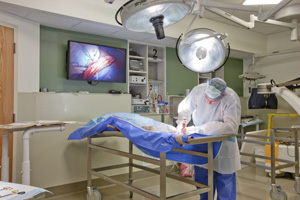 The laboratory receives whole-body donations from generous families who understand the tremendous value of surgical training on deceased donors. The goal of this training is to prepare the next generation of physicians, so that they will be able to provide others with a better quality of life. These gifts are freely donated to Duke through the Anatomical Gifts Program, and patient confidentially is strictly observed.
Contact
For information about reserving the lab, please contact:
James C. Bolognesi
Administrative Manager
Phone: 919-681-6354
E-mail: bolog001@mc.duke.edu
Laboratory Personnel
Scott Hollenbeck, MD
Medical Director
Steve Wilson
Duke Human Fresh Tissue Lab Manager
919-684-6062
Jessica Chmielewski
Duke Human Fresh Tissue Assistant Lab Manager
919-684-8896