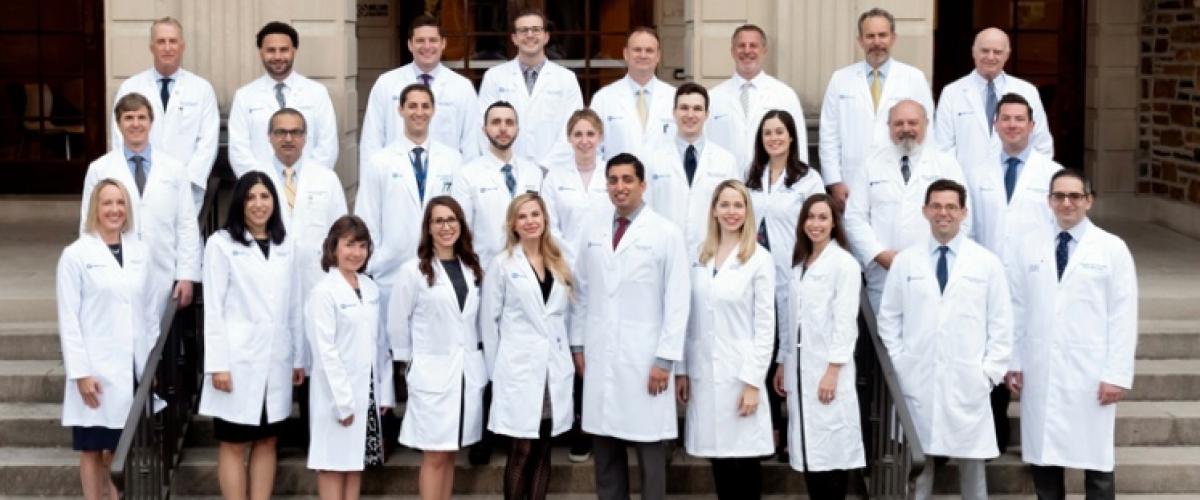 Training World-Class Plastic Surgeons
Since its founding more than 75 years ago, the Duke Division of Plastic, Maxillofacial, and Oral Surgery has been a leader in education and training of world-class surgeons. We offer a six-year integrated residency training program that prepares physicians to become tomorrow's leaders of academic plastic surgery. The integrated training program began in 2013. As of 2018, 100% of residents are trained in this program.
The program seeks individuals who are self motivated, with an established record of clinical excellence and academic productivity. It is hoped that those individuals who matriculate at Duke will represent us well wherever they practice.
We provide residents with a wealth of clinical experience. There is a large breadth and depth of clinical exposure to all areas of Plastic and Reconstructive Surgery. Residents will collaborate with all areas of clinical services at the Duke University Medical Center, including orthopaedic surgery, neurosurgery, general surgery, ear nose and throat, urology, gynecology, and pediatric surgery.
Duke Plastic Surgery currently offers a 1 month sub-internship for fourth-year medical students. The rotation offers a broad exposure to many different clinical facets of plastic surgery, including pediatric/craniofacial surgery, aesthetic surgery, and complex reconstructive procedures.
For more information please contact Christine Duke at christine.g.duke@duke.edu.
Mission
The mission of the Duke Plastic Surgery is to advance the art, science, and future of plastic surgery in all its breadth and depth, while honoring our commitment to society by leveraging our skills to improve the lives of our patients. Our training program is committed to providing the most comprehensive education and experiential training in an environment that challenges to foster personal growth, yet nurtures to cultivate integrity, professionalism, and leadership. 
Vision
Inspire and create leaders in Plastic Surgery at any level and in any environment by providing a blend of knowledge, technical skill, constant challenge, compassion, self-awareness, mentorship, and motivation.
Values
Teamwork, Dedication, Skill, Accountability, Intellect, Empathy, Creativity, Diversity in all forms.
Diversity and Inclusion
Within Duke and our Plastic Surgery Division, residency is focused on medical education; however, we want to produce successful surgeons in the broadest sense – clinically, technically, academically, ethically, socially, and personally. This is why we have the Soft Skills curriculum and volunteer opportunities as well as Grand Rounds speakers who address broad topics, in addition to our required training.
Hear from Dr. Allan D. Kirk About the Department's Educational Mission
Hear from Our Faculty and Residents About This World-Class Program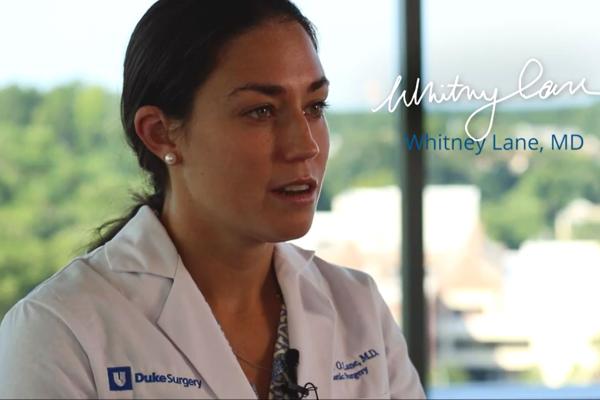 Meet Our People
Get to know our faculty and residents in several video interviews. Learn more about why residents chose Duke Plastic Surgery for their residency training, how the program prepares residents for successful careers, and what life is like living in Durham, North Carolina.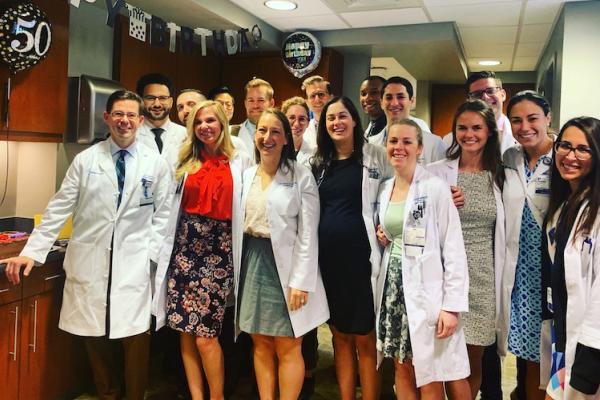 Resident Experience
Faculty and residents in the Duke Integrated Plastic and Reconstructive Surgery Residency Program enjoy spending time together. We celebrate our incoming residents at our annual resident welcome and host a holiday gathering each year. Monthly journal clubs and visiting professor days provide additional social time for residents to be together.
Program Contact
Christine Duke
Program Coordinator
Phone: 919-681-7139