Surgical Autonomy Program
In concert with our neurosurgery residency program, we have implemented a feedback website, the Surgery Autonomy Program, to facilitate real-time and objective feedback on technical skills for residents. We currently cover approximately 70 general surgery cases from Transplant, Vascular, Surgical Oncology, Colorectal, Breast, Endocrine, Trauma, Acute Care Surgery, and Pediatric Surgery. Each SAP case also links to extensive educational resources including anatomy review, surgical approaches, complication avoidance, and videos.  
SAP is a superior evaluation system because it breaks down each case into distinct steps which offers the opportunity for 360 evaluation of resident technical skills, case progression, as well as attending feedback during the operation. Each resident is expected to complete a minimum of five evaluations per month. Both the residents and attendings feel that it has been successful in gathering real-time objective feedback, prompting discuss about technical skills in the OR, and measuring resident progression and autonomy in the OR.
 
Case Creation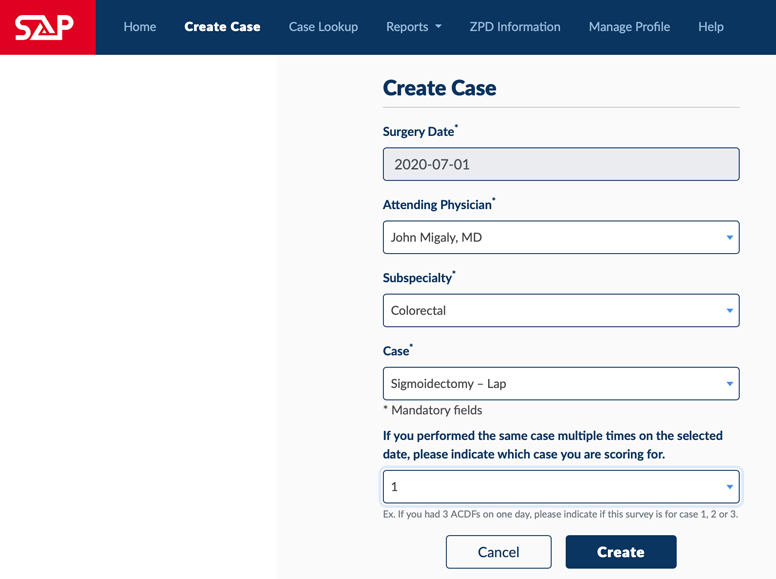 Creating SAP cases takes < 60 sec for the resident and typically less than 60 sec for faculty to provide feedback. We have over 70 cases created for general surgery within the system.
Educational Resources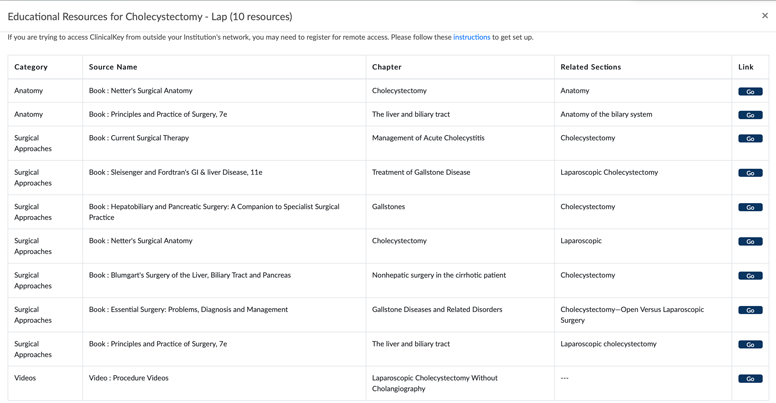 A new feature of SAP includes a catalog of resources for each SAP case to supplement case preparation for residents.
Case Evaluation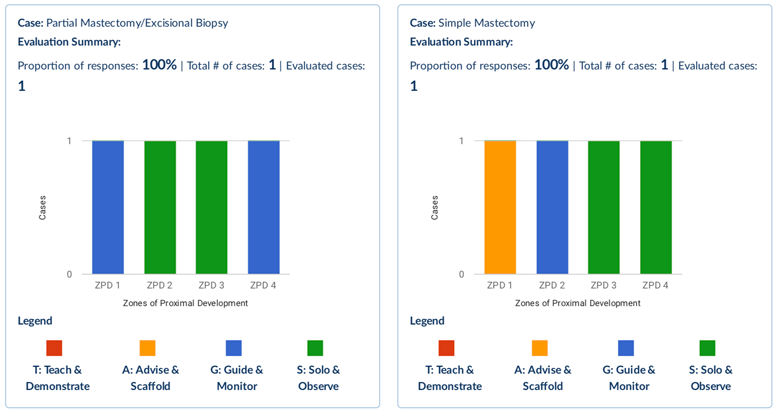 Each case is split into "Zones of Professional Development," these steps are used for feedback and to illustrate the resident's autonomy and progress through the case. For example, in the feedback above for a simple mastectomy, the attending felt the resident needed more guidance on the first step (ZPD1), monitoring on the second step (ZPD2), and was fully autonomous on the last two steps.