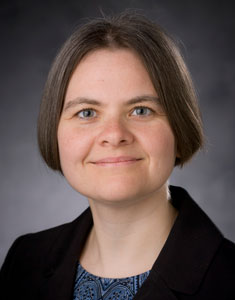 Welcome to Duke – we are glad you are here to explore our General Surgery Residency Program. We are a world-class, resident-centered training program dedicated to developing surgeon-leaders for our country and the world. Our people are our strength, and the residents and faculty you will meet on our site tell our story best.
At Duke, the General Surgery Residency Program provides robust clinical training, a fully supported two-year research and academic development experience, and an educational program emphasizing skills for lifelong learning. Our residents consistently graduate with impressive case numbers and an incredible clinical experience across all areas of general surgery.  From "bread and butter" general surgery to complex minimally invasive and robotic surgery, from multiorgan transplants to complex hepatobiliary reconstructions, from repairing complex congenital anomalies in neonates to safely caring for the surgical needs of the elderly, our residents see the breadth and depth of general surgery. Our faculty are a diverse group of surgeons who are active at international and national levels as well as in our local community. They are committed to teaching technical excellence as well as compassionate patient care.   
A cornerstone of the residency program is our two year research and academic development fellowship between the first two clinical years ("junior years") and last three clinical years ("senior years"). This protected, supported time is designed to equip our residents for future academic careers, including:
Basic Science – impactful research opportunities through our Division of Surgical Sciences or investigators throughout campus
Translational Research – numerous research opportunities at bench, preclinical, and first in human stages of translational research through our Division of Surgical Sciences and combined programs with Biomedical Engineering
Clinical Research – research including degree opportunities through the Clinical Research Training Program (CRTP) and Duke Clinical Research Institute (DCRI)
Health Services and Clinical Outcomes Research – research projects and support through Surgical Center for Outcomes Research and Equity in Surgery (SCORES)
Global Health and Advocacy – local and international projects and degree opportunities through the Duke Global Health Institute and Duke Global Surgery Center
Surgical Education – high quality education research projects and support through our Surgery Education Research Group (SERG), including simulation projects in our ACS accredited Simulation and Educational Activities lab (SEAL)
Diversity, Equity, Inclusion, and Social Justice – research opportunities in health disparities as well as support for leading or building programs that partnering with our local community as well as rural communities in North Carolina
Healthcare Leadership and Administration – research in applying scientific approaches to address health care challenges through the Department of Surgery  Laboratory for Transformative Administration (LTA)
The best measure of our program are our graduates. Most of our chief residents pursue advanced fellowship training and have a remarkable track record of matching at their desired programs, including in the fields of pediatric surgery, surgical oncology, transplant, advanced MIS, colorectal, endocrine, and trauma. 
The strength of our program is our residents and faculty so we encourage you to reach out to us with questions and to learn more. 
Elisabeth (Lisa) Tracy, MD
Program Director
General Surgery Residency
Associate Program Directors