Duke Surgery responded to the need to enhance learner training when it created the Surgical Education and Activities Laboratory (SEAL) to provide skills-based training to medical students, residents, fellows, and currently practicing professionals.
Using various techniques, we provide instruction for many different types of learners. The many learners who use SEAL benefit from round-the-clock access to minimally invasive laparoscopic surgical simulators and endoscopy simulators for practicing flexible bronchoscopy as well as upper and lower gastrointestinal (GI) flexible endoscopy.
In the SEAL you have access to (PIN) stations to provide users with the ability to monitor clinical activities during their simulation training.
Read about the features of the simulators in the lab and the skills they are used to develop.
ANGIO Mentor simulators provide multi-specialty hands-on practice of endovascular interventions in an extensive simulated clinical environment of a cath lab, interventional suite or a hybrid operating room. It provides a complete individual and team training solutions to learners of all levels.
References: Simbionix website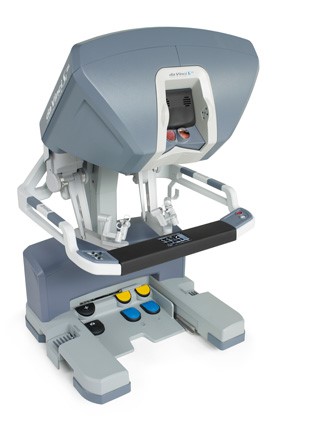 The daVinci Skills Simulator offers training with system skills exercises to help learners gain experience within their surgical specialty. They can practice on basic or move to more advanced skills.
System Settings and Controls
Camera control
Endowrist Manipulation
Clutching
Dissection
Energy Control
Fourth Arm Control
Needle Driving
References: Intuitive Surgical website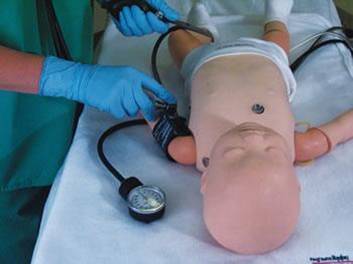 Skills: Pediatrics
Quantity in lab: One
Manufacturer: Laerdal
SimBaby is a portable infant patient simulator used in the lab for team training.
The SimBaby simulator has realistic anatomy and clinical functionality and includes software with video debriefing and an interactive, technologically advanced manikin, allowing learners to practice the emergency treatment of infant patients.
The SimBaby simulator allows for pediatric training in the following areas:
Infant airway management
Peripheral intravenous therapy
Infant trauma
Pharyngeal swelling
CPR
Live defibrillation, pacing, and cardioversion
References: Laerdal SimBaby website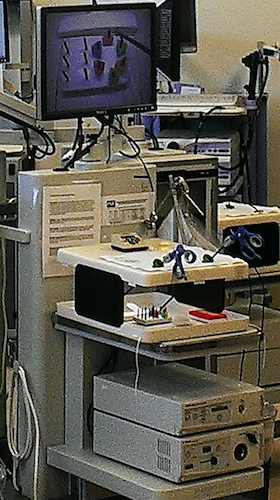 Skills: Laparoscopy
Quantity in lab: Four
The Fundamentals of Laparoscopic Surgery towers hone in on the basics of laparoscopic surgery skills.
The trainer consists of a FLS box, camera and lap-instruments that the learner uses to perform specific tasks to practice Laparoscopic Skills.
The SEAL is registered with SAGES as a FLS Test Center. These towers are equipped and ready for test takers to come and test for the FLS exam.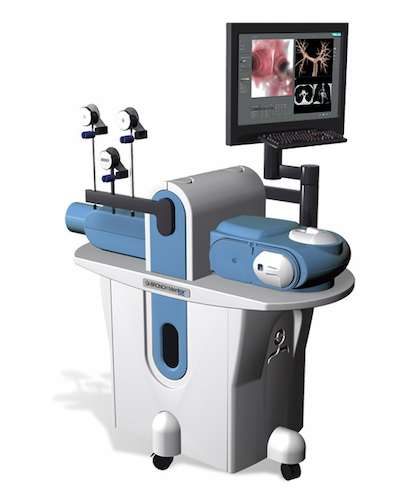 Skills: Endoscopy
Quantity in lab: One
Manufacturers: 3D Systems formerly Simbionix
The GI Mentor is an endoscopic Medical Simulator to train learner on upper and lower endoscopic procedures. As a learner you will work with in a library of modules and work on virtual patient cases.
The SEAL is registered with SAGES as a FES Test Center. The GI mentor is used for the manual portion of this exam.
References:  http://simbionix.com/simulators/gi-mentor/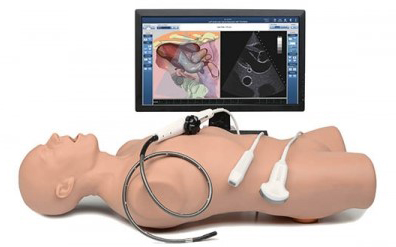 Skills: Ultra-Sound
Manufacturer: CAE Healthcare
Vimedix is a manikin that allows learners to practice ultrasound on a realistic manikin with simulated ultrasound probes.
References: http://www.caehealthcare.com/ultrasound-simulators/vimedix