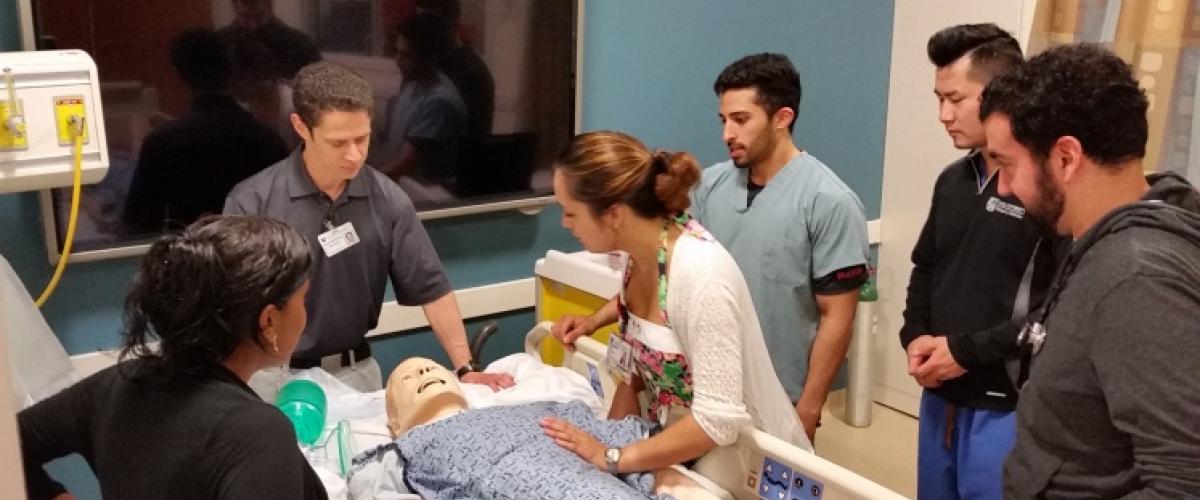 Simulation Training
Simulation training plays a key role in the general surgery residency program, providing residents with round-the-clock access to minimally invasive laparoscopic surgical simulators and endoscopy simulators for practicing flexible bronchoscopy, upper and lower gastrointestinal (GI) flexible endoscopy procedures. The SEAL also has patient simulators and capacity for endovascular simulated procedures.
Learn more about the simulators available at SEAL.
Residents can hone skills and practice minimally invasive procedures without the pressures of the operating room. A variety of non-simulator based training modules are also available. The virtual reality simulators help trainees get used to visualizing the operative field through the laparoscopic lens. Trainees also gain practice using a variety of instruments simultaneously with both hands.
The endoscopy trainers provide haptic feedback, which makes the scope insertion and manipulation feel like working with a real patient. This feature, coupled with the use of real-time computer graphics and anatomic models developed from actual patient data, creates an environment that closely mimics an actual procedure. Trainees doing an upper GI endoscopy, for example, are able to insert the scope into the "patient" and use program tools to replicate patient swallowing, suction of gastric fluid, and even lens cleaning. Medications are also given to facilitate the procedure. A "virtual attending" can provide useful information and feedback to trainees as they perform the procedure.
Additional laparoscopic trainers provide a simulated work environment with real instruments and objects to mimic operative skill sets. The adult and pediatric patient simulators allow team and individual training on complex patient care issues.
The multidisciplinary SEAL Administration, Faculty, and Advisory Board is working to expand the program to include additional simulators and address all of the specialties that can benefit from this added teaching resource. One goal is that all residents practicing minimally invasive laparoscopic surgery will have the skill set to pass a national test on the fundamentals of laparoscopic surgery to credential in this area prior to performing complex procedures.
Accredited Education Institute (AEI)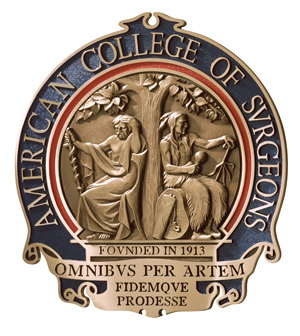 In January 2008, the Surgical Education and Activities Lab (SEAL), one of a few comprehensive simulation centers in the United States, was accredited by the American College of Surgeons.
This is the highest level accreditation, and it is only awarded to those institutions that meet strict criteria and offer state-of-the-art surgical education.  
Duke Surgery has collaborated with the following Duke programs which now comprise the Duke Surgery Accredited Education Institute:
Department of Surgery - Surgical Education and Activities Lab, Endosurgery Center, Human Fresh Tissue Laboratory 
Division of Laboratory Animal Resources
Human Simulation and Patient Safety Center, Department of Anesthesiology, School of Nursing, School of Medicine 
Clinical Skills Laboratory, Standardized Patient Program, Duke University School of Medicine 
Mission
The mission of the Duke AEI is to integrate resources throughout the Duke University Health System to create a training resource for learners across disciplines and at all levels. The AEI will facilitate the learning experience to promote educational efficiency, optimize patient care, and increase patient safety.