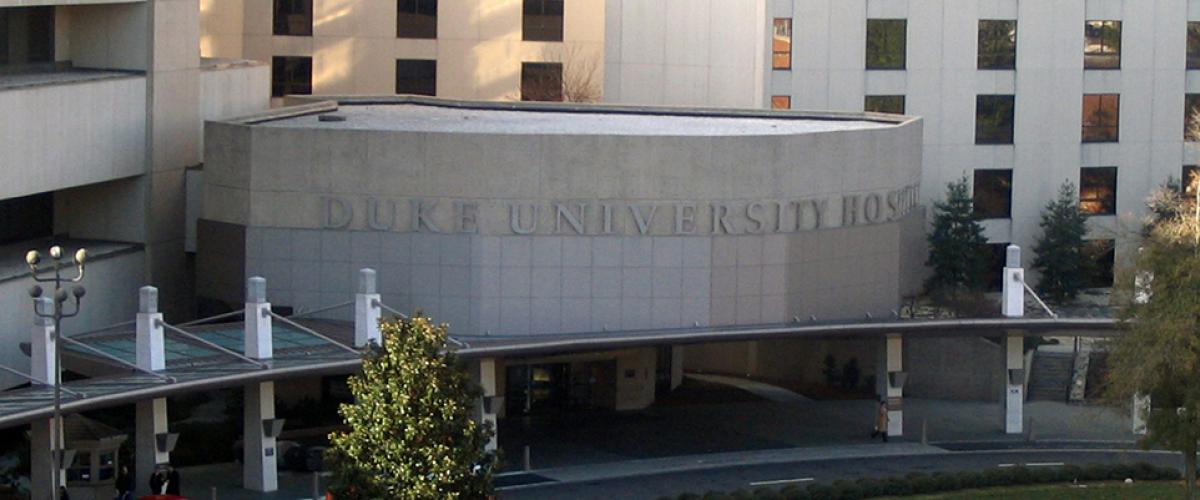 The Duke University Division of Cardiovascular & Thoracic Surgery, Center for Aortic Disease is pleased to offer a fellowship in advanced aortic, aortic valve, TAVR, and endovascular surgery. This experience will provide intensive training in aortic surgery beyond cardiothoracic residency training.
Due to the national crisis/pandemic, Duke will not be interviewing aortic fellowship candidates for the 2021-2022 class. We will be interviewing for the class of 2022-2023 as scheduled.
Fellows will gain extensive experience in the management of aortic disease including training in endovascular procedures, conventional and hybrid surgical approaches to aortic disease, aortic valve surgery including valve repair, replacement, and minimally invasive approaches to valvular pathology. Fellows will also gain exposure to aortic imaging study acquisition, analysis, and interpretation. Included in the fellowship is participation in our weekly multidisciplinary aortic clinic and TAVR conference.
Duke University surgeons regularly perform the most complex aortic procedures in the world with outstanding outcomes. The Duke University Center for Aortic Disease is a national leader in both aortic surgical volume and clinical outcomes. Fellows will also be provided ample opportunity to participate in cutting edge research and expand on their current knowledge and skill base. Fellows will be supervised by faculty assigned to the aortic service including Dr. Chad Hughes, Dr. Jeffery Gaca, Dr. Ryan Plichta, and Dr. Adam Williams.
Fellowship duration: 1 year (with optional abbreviated program of 6 months)
Program Director
About the Program
Consistently selected as one of the top medical centers in the U.S. News & World Report annual ranking, Duke provides the best in patient care to over one million patients each year. Our multidisciplinary approach combines the expertise of physicians from many specialties with the newest procedures and state-of-the-art facilities and technologies, all with an emphasis on quality and patient safety.
Duke Surgery is committed to training world-class clinicians and academic surgeons through its residency, fellowship, and medical student programs. Our programs have historically received national recognition for providing a superior education and training experience in a comprehensive array of subspecialty areas.
Our doctors are leaders in aortic research, which gives access to train in new therapies and best practices through our programs and clinical trials. The Duke Division of Cardiovascular and Thoracic Surgery participates in and leads national and international efforts to:
Develop new treatments for aortic disease, aortic valve disease, and connective tissue disorders
Improve modalities of repair of various aortopathies
Develop devices to facilitate minimally invasive and endovascular approaches to aortic disease
Our research is the driving force that allows Duke to offer patients the most advanced forms of therapy available in the U.S.