Colleagues: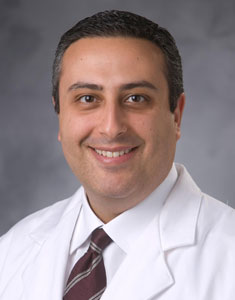 Evident to me during my youth in New York City was that our city was not a "melting pot," but rather a highly balkanized, segregated group of neighborhoods where boundaries were seemingly invisible yet simultaneously quite clear. The racial divide in New York was amplified in my memory by Yusuf Hawkins, Abner Louima, Amadou Diallo, Michael Griffith, and the "Central Park Five." Decades later, it is painfully evident that progress has been limited. Though it appears superficially that the public consciousness has been saturated with documentation of brutality against Black people in this country, these handful of high profile cases unfortunately represent only a miniscule subset of innumerable events occurring across America on a daily basis. These events represent the "shark's fin" of racism, the most obvious part, but unfortunately, what lies beneath the surface is a more insidious and ongoing threat. 
Injustice against Black and Brown individuals extends beyond police brutality. Systematic exclusion from safety, opportunity, self-actualization, and transgenerational wealth have been impediments to the success of BIPOC communities. From birth, these complex constructs have been ingrained into our collective socialization and conditioning to the point that we are often unable to even recognize them.
The current national dialogue centers around Black lives, but progress in this arena, as it did during the civil rights era of the 1960s, will prove instructional as we simultaneously grapple with sexism, xenophobia, Islamophobia, anti-Semitism, and anti-LGBTQ+ discrimination. 
I steadfastly pledge to advocate for the underrepresented, the disenfranchised, and the vulnerable.  Diversity with regards to race, ethnicity, gender, socioeconomic status, gender identity, immigrant status, and sexual orientation fuels our growth and agility as a training program and enhances the care we provide to the patients we serve. I pledge to each trainee to do my utmost to assure that her or his training will be within the context of an environment committed to cultural humility. Furthermore, I pledge to do my best to assure empowered participation for each resident and to instill a deep sense of belonging through full and unfettered access to all opportunities. 
When—not if— mistakes are made, we will work towards forgiveness and evolution as a community with shared goals via frank conversations. You have my word.
Regards,
John Migaly, MD
Vice Chair of Education 
Duke Department of Surgery