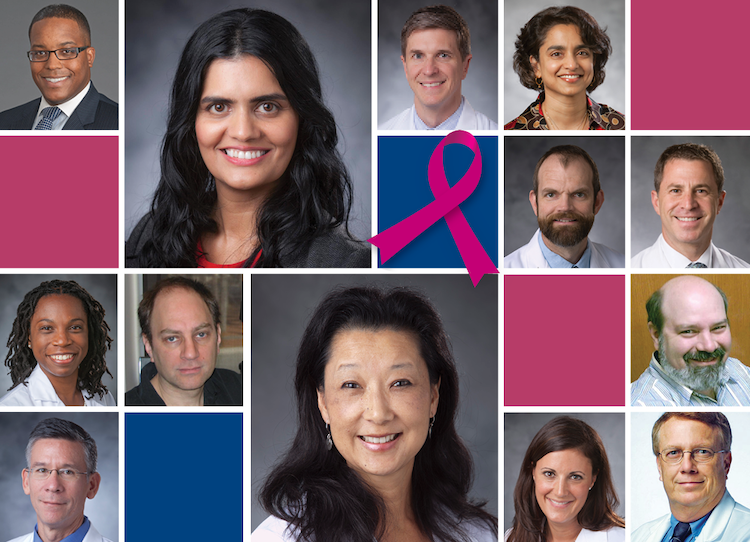 A lump in the breast may not be present or detected by palpation or mammography to be diagnosed as inflammatory breast cancer. A swollen red-colored breast often with an inverted nipple and no lump is the classic appearance of inflammatory breast cancer. These 'inflammatory-like' presentations can often lead to misdiagnosis of infection or mastitis with dismal consequences for the patients. IBC is recognized as being distinct and the most aggressive type of breast cancer. Primary IBC accounts for an estimated 6% of all breast cancers in the United States, and an estimated 13% worldwide but is also responsible for a disproportionate number of breast cancer-related deaths (10%) globally.
Cancer Health Disparity
Inflammatory breast cancer is also designated as a cancer health disparity. Compared with other types of breast cancer, inflammatory breast cancer tends to be diagnosed at a younger age and in the United States, African Americans present with a higher risk of developing aggressive inflammatory breast cancer with poor outcomes. There is a critical need to understand this understudied disease toward significant strides in the development of new and effective treatment options for a cure.
Multidisciplinary Research and Care
Our comprehensive multidisciplinary research and clinical team in the Department of Surgery, led by Gayathri Devi, MS, PhD, and Shelley Hwang, MD, is collectively focused on identifying the unique molecular, genomic, and immune characteristics associated with inflammatory breast cancer progression, developing preclinical and surgical methods for improved diagnosis and surgical outcomes, and the identification of novel therapeutic approaches, specifically for the treatment of inflammatory breast cancer. The ultimate goal is to improve the survival of inflammatory breast cancer patients.
Dr. Gayathri Devi leads the Duke Consortium for Inflammatory Breast Cancer supported by the Duke School of Medicine and Duke Cancer Institute. The Duke Consortium for IBC, formed in December of 2014, enhances interactions among basic, translational, and clinical scientists within Duke to identify innovative ways to address the unique aspects of IBC disease progression and drug discovery, and provide IBC clinical care at Duke by recognizing challenges and working with local community health groups and advocacy.
The consortium provides a springboard for multi-PI program project initiatives and grant applications with local universities, including North Carolina Central University, the University of North Carolina at Chapel Hill, and North Carolina State University, with advocates and community health providers and with World IBC Consortium investigators across many institutions.
Collaborate With Us
Gayathri Devi, PhD, Director
Holly Hough, PhD, Project Coordinator