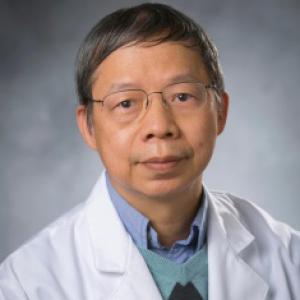 Principal Investigator
Professor in Surgery
Member of the Duke Cancer Institute

Contact Information
Office: SORF Bldg Room 117 Durham, NC 27710
Phone: 919-684-3819
Overview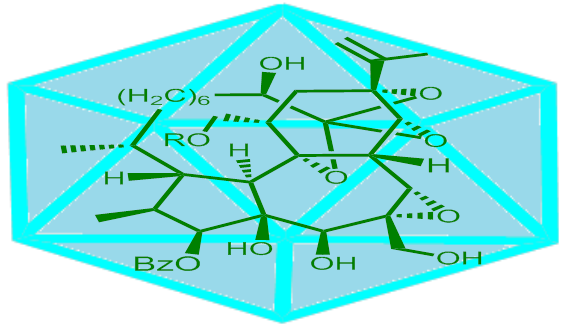 The Laboratory of Antiviral Drug Discovery conducts research for the development of novel therapeutics against HIV-1 and influenza viruses.
Novel small molecules against HIV-1 and influenza viruses
Identification of biological active principles from natural products
Lead optimization of antivirals
Molecular mechanisms of antiviral actions
Selected Achievements
Discovery of HIV-1 entry inhibitors through studying HIV-1 Env-mediated cell-cell fusion. We study the structure and function of HIV-1 envelope glycoproteins with a goal of identifying inhibitors that can block HIV-1 entry. We are among the pioneers in defining the helix-helix interaction in gp41 that is critical for HIV-1 entry. Eventually, this led to the development of the FDA-approved HIV-1 fusion inhibitor, Fuzeon, which inhibits the helix-helix interaction of gp41. The discovery of the helix-helix interaction in gp41 is the theoretical basis for the development of the HIV-1 fusion inhibitor, Fuzeon. We believe small-molecule HIV-1 entry inhibitors also have potential to become useful additions to current antiretroviral therapy.
Development of anti-HIV bi-functional betulinic acid derivatives. We have synthesized a class of betulinic acid derivatives that targets both HIV entry and maturation.
Development of anti-HIV maturation inhibitor that can overcome bevirimat resistance observed in clinical trials.
We have discovered that a daphnane diterpene, gnidimacrin, can inhibit HIV-1 entry at pM concentration. Gnidimacrin also activates HIV from latently infected cells and leads to the elimination of infected cells. Thus, gnidimacrin may also become a useful agent for purging HIV-1 from latent HIV reservoirs.
Discovery of novel influenza virus inhibitors.
Contact Us
Li Huang: lihuang@duke.edu
Publications and Funded Projects
View Dr. Chen's profile to see his publications and funded projects.