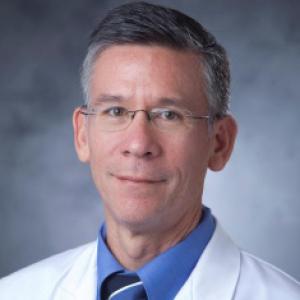 Principal Investigator
George Barth Geller Distinguished Professor of Immunology
Professor of Surgery
Professor in Immunology
Professor of Pathology
Affiliate, Duke Global Health Institute
Core Faculty Member, Duke-Margolis Center for Health Policy
Member of the Duke Cancer Institute
Affiliate of the Duke Regeneration Center

Contact Information
Office: 203 Research Drive, Medical Sciences Research Building, Suite 433, Durham, NC 27710
Phone: 919-681-8350
Email: Kim.Lyerly@Duke.edu
Overview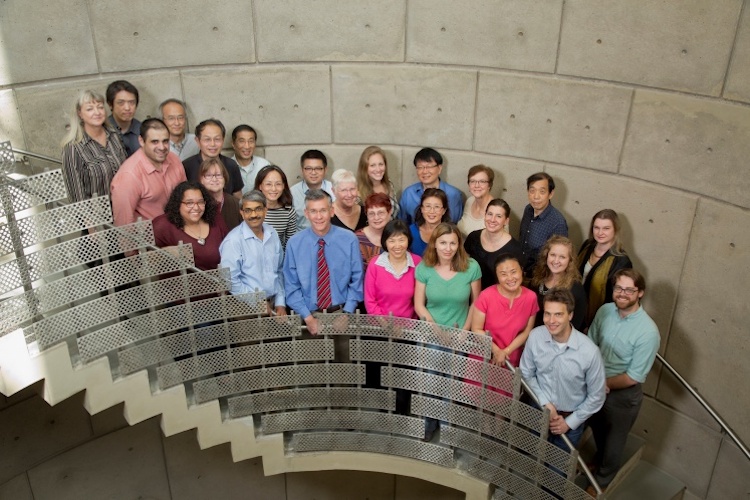 Dr. H. Kim Lyerly, M.D., F.A.C.S, is the Director for The Center for Applied Therapeutics. He is the George Barth Geller Professor in Cancer Research, Professor of Surgery, Associate Professor of Pathology and Assistant Professor of Immunology at Duke University in North Carolina. Dr. Lyerly is an internationally recognized expert in cancer therapy and immunotherapy and has published over 300 scientific articles and book chapters, and has edited 10 textbooks on surgery, cancer immunotherapy, and novel cancer therapies. 
The Center for Applied Therapeutics encompasses a broad array of research activities involved in the development, preclinical testing, and clinical testing of novel therapies targeting cancer or precancerous conditions.  Collectively, the Center for Applied Therapeutics consists of over 30 individuals ranging from senior scientists to post-doctoral fellows, which serves as a robust environment for research activity in a broad array of applied therapeutics. Major research areas of focus are:
Basic Sciences
Early Cancer Genomics and Biology
Translational and Clinical Sciences
In vivo Detection of Malignant Cells
Immune Therapy of Cancer
Population Sciences
Environmental Health Scholars
International/Global Studies
Selected Achievements
The laboratory has been a pioneer in cancer immunotherapy, and has published and received peer reviewed funding for over 25 years.  We are currently working on a number of cancer immune strategies that include cancer vaccines, modulation of the local tumor microenvironment, and combination immunotherapy with checkpoint inhibitors.
The laboratory has focused significant attention on the early detection and characterization of breast cancer.  We have a large research program in the genomic profiling of early and pre-invasive breast cancer as well the stromal and adaptive immune responses to early breast cancer.
The laboratory has created an innovative informatics platform to process large data sets in search of new insights into genetic and environmental changes in individual health and population health.
Advanced Training
Individuals within the laboratory have the opportunity to participate in education and training available to Duke University faculty, staff and students. 
In addition to the Duke training, Dr. Lyerly leads an innovative regulatory sciences training program, the Accelerating Anticancer Agent Development and Validation Workshop held in Bethesda, Maryland, each spring (www.acceleratingworkshop.org).
Contact Us
203 Research Drive
Medical Sciences Research Building, Suite 433
Durham, NC 27710
Office phone: 919-681-8350
Email: Kim.Lyerly@Duke.edu
Publications and Funded Projects
View Dr. Lyerly's profile to see his publications and funded projects.
Lab Members
Current Trainees and Involved Staff
Erika Crosby, Ph.D. – mentored by H. Kim Lyerly and Zachery Hartman
Ken Kaneko, M.D., Ph.D. – mentored by H. Kim Lyerly and Takuya Osada
Veronica Lubkov, Ph.D. – mentored by H. Kim Lyerly