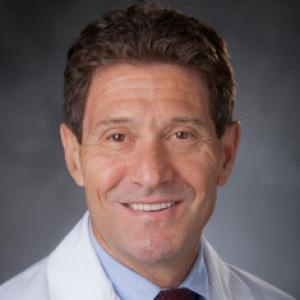 Principal Investigator
Professor in Surgery
Member of the Duke Human Vaccine Institute

Contact Information
Office: Surgical Oncolology Res Fac, Durham, NC 27710
Campus Mail: Box 2926 Med Ctr, Durham, NC 27710
Phone: 919-684-5278
Fax: 919-684-4288
Email: monte@duke.edu
Overview
Dr. Montefiori is a Professor and Director of the Laboratory for HIV and COVID-19 Vaccine Research & Development in the Department of Surgery, Division of Surgical Sciences at Duke University Medical Center. His major research interests are viral immunology and HIV and COVID-19 vaccine development, with a special emphasis on neutralizing antibodies. Multiple aspects of HIV-1 neutralizing antibodies are studied in his laboratory, including mechanisms of neutralization and escape, epitope diversity among the different genetic subtypes and geographic distributions of the virus, neutralizing epitopes, requirements to elicit protective neutralizing antibodies by vaccination, optimal combinations of neutralizing antibodies for immunoprophylaxis, and novel vaccine designs for HIV-1.
Dr. Montefiori also directs large vaccine immune monitoring programs funded by the NIH and the Bill & Melinda Gates Foundation that operate in compliance with Good Clinical Laboratory Practices and have served as a national and international resource for standardized assessments of neutralizing antibody responses in preclinical and clinical trials of candidate HIV vaccines since 1988. At the onset of the COVID-19 pandemic, he turned his attention to SARS-CoV-2, with a special interest in emerging variants and how they might impact transmission, vaccines, and immunotherapeutics. His rapid response to emerging SARS-CoV-2 variants of concern provided some of the earliest evidence of the potential risk the variants pose to vaccines.
In May 2020, his laboratory was recruited by the US Government to lead the national neutralizing antibody laboratory program for COVID-19 vaccines. His laboratory utilizes FDA-approved validated assay criteria to facilitate regulatory approvals of COVID-19 vaccines. He has published over 750 original research papers that have helped shape the scientific rationale for antibody-based vaccines.
Key Projects Underway
Ongoing characterization of global neutralization serotypes of HIV-1

Preclinical and clinical evaluation of passively delivered broadly neutralizing antibodies for HIV-1 prevention and treatment

Immunologic correlates of protection against the acquisition of HIV infection

Structural and immunologic requirements for broadly neutralizing antibody induction

Novel HIV-1 vaccine designs

Ongoing characterization of neutralization escape by emerging SARS-CoV-2 variants

Preclinical and clinical evaluation of neutralizing antibodies in COVID-19 vaccine studies
Selected Achievements
First demonstration of neutralizing antibodies as a correlate of protection against HIV-1 infection in humans.

Identification of a threshold titer of neutralizing antibodies required for HIV-1 prevention.

Demonstration of mRNA vaccine-elicited neutralizing antibodies as a correlate of protection against COVID-19.

Established "gold standard" reference strains and validated assays for highly standardized assessments of HIV-1 vaccine-elicited neutralizing antibodies.

Tiered categorization of HIV-1 neutralization phenotypes.

Detailed analyses of the magnitude, breadth, and complementarity of HIV-1 neutralizing antibodies.

Identification of novel HIV-1 neutralization epitopes.

First report of the initial HIV-1 autologous neutralizing antibody response targeting a broadly neutralizing epitope.

Identification of HIV-1 genetic signatures of neutralization. Translation of this information to vaccine design.

Role of Fc gamma receptors in potentiating antibody-mediated HIV-1 neutralization.

Demonstration of genetic drift and clade preferences in HIV-1 neutralization epitopes.
Advanced Training
Basic and applied research projects focusing on HIV-1 vaccine development 
Publications and Funded Projects
View Dr. Montefiori's profile to see his publications and funded projects.
Lab Members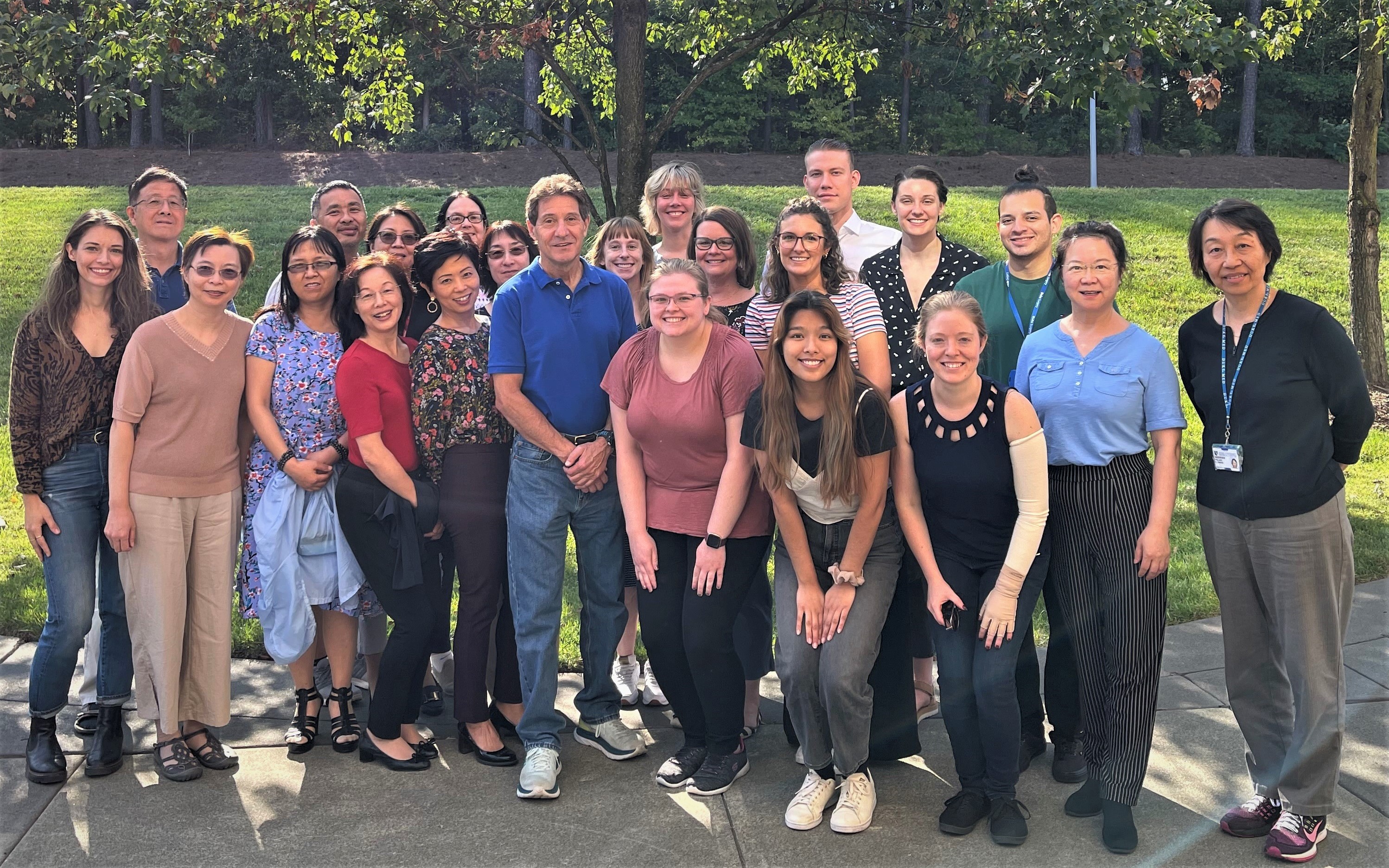 Staff
Laboratory Management & Planning
Hongmei Gao, Director of Scientific Program Management

Kelli Greene, Director of Scientific Program Management

Miroslawa Bilska, Scientific Research Laboratory Manager

Amanda Eaton, Scientific Program Leader II

Elize Domin, Research Project Manager

Francesca Suman, Research Project Manager

Barbara Mitchell, Business Manager

Nolan Yeung, GCLP & Operations Manager
Laboratory Cores
Haili Tang, Senior Research Analyst

Charlene McDanal, Senior Research Analyst

Wenhong Feng, Research Analyst II

Leihua Liu, Research Analyst II

Xiaoju (Lily) Daniell, Research Analyst II

Jin Tong, Research Analyst II

Jiayu Chen, Research Analyst I

Alice Kimbell, Research Analyst I

Sarah Hiles, Research Analyst II

Qi Qi, Research Technician Senior

Andrea Pham, Research Technician III

Stephanie Martin, Research Analyst I

Kirill Milov, Research Technician II

Jessica Zdunksi, Research Technician III

Shelby Flaherty, Research Technician III

Meilang Flowers, Research Analyst II

Juanfei (Peter) Gao, Specimen & Database Manager
Contact Us
David C. Montefiori, PhD
Laboratory Director
Phone: 919-684-5278
Email: monte@duke.edu
Shaunna Shen, DVM, PhD
Laboratory Deputy Director
Phone: 919-684-9986
Email: sxshen@duke.edu
Kelli Greene, MPH, PMP
Director of Scientific Program Management
Phone: 919-681-7771
Email: kelli.greene@duke.edu
Hongmei Gao, MD, MBA, PMP 
Director of Scientific Program Management
Phone: 919-681-7776
Email: hongmei.gao@duke.edu