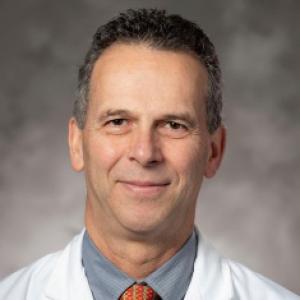 Principal Investigator
Professor in Surgery
Research Professor in Molecular Genetics and Microbiology
Affiliate, Duke Global Health Institute
Member of the Duke Human Vaccine Institute

Contact Information
Office: 115 Surg Oncol Res Fac, Durham, NC 27710
Campus Mail: Box 2926 Med Ctr, Durham, NC 27710
Phone: 919-684-2862
Fax: 919-684-4288
Email: guido.ferrari@duke.edu
Overview

The overall goal of the laboratory is to understand the ontogeny of HIV-1 specific MHC class I-restricted and non-restricted immune responses that work by eliminating HIV-1 infected cells and how these can be induced by AIDS vaccine candidates. The studies gravitate around class I-mediated cytotoxic CD8+ T cell responses, antibody-dependent cellular cytotoxicity (ADCC), gene expression in effector cellular subsets, and development of Ab-based molecules that can engage cytotoxic effector subsets.
Pre-clinical evaluation of Dual-Affinity Re-Targeting molecules to eradicate HIV-1 latently infected cells.
Understanding differences between human and non-human primate effector functions of Fc-gamma Receptor-bearing cells.
Immune monitoring of Fc-mediated Ab cytotoxic responses in pre- and clinical passive and active immunization studies.
Selected Achievements
The laboratory team has worked since 2001 on testing samples from vaccine recipients for cytotoxic T lymphocyte (CTL) and antibody-dependent cellular cytotoxic (ADCC) responses as part of the AIDS Vaccine Evaluating Group (AVEG) and, subsequently, for the HIV vaccine trial network (HVTN). The laboratory team was the first to characterize vaccine-induced cross-clade clade CD8 CTL responses and the difference in class I-restricted epitope recognition between HIV-1 infected individuals and vaccine recipients. The laboratory team followed up this initial epitope mapping of cellular responses with the epitope mapping of ADCC responses.
In 2011, the team reported the anti-C1 epitope as the most recognized epitope by ADCC ab responses in infected individuals. The laboratory has gained a unique expertise in exploring the breadth and mapping of HIV-1 epitopes recognized by the cellular and humoral responses of the immune system. Its expertise has provided essential in designing the novel class of therapeutics named DARTs in collaboration with our colleagues at UNC-Chapel Hill and MacroGenics.
Contact Us
For pre- and clinical trial studies: Dr. Guido Ferrari gflmp@dm.duke.edu or Mrs. Sherry Stanfield-Oakely: sherry.oakley@dm.duke.edu
For basic science studies: Dr. Justin Pollara: justin.pollara@dm.duke.edu
For flow cytometry questions: Mrs. Joy A Pickeral, joy.pickeral@dm.duke.edu
For ELISPOT questions: Mr. Mark Berrong, mark.berrong@dm.duke.edu
For administrative questions: Mrs. Mary Oris, mary.oris@dm.duke.edu or Mrs. Melissa Kerkau, Melissa.kerkau@dm.duke.edu
Publications and Funded Projects
View Dr. Ferrari's profile to see his publications and funded projects.
Lab Members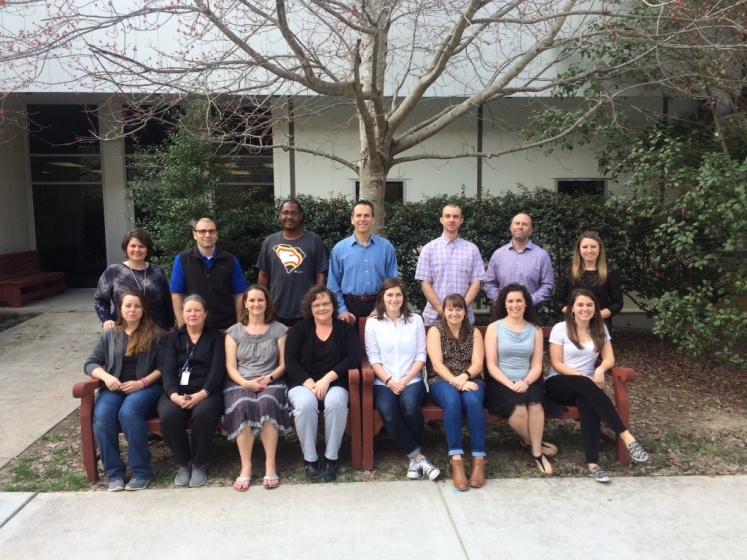 Guido Ferrari, M.D., Associate Professor, PI, Director
Justin Pollara, PhD, Assistant Professor, Co-PI, Co-Director
Sherry Stanfield-Oakley, BS, ADCC Laboratory Manager
Joy Pickeral, BS, Analyst II
Mark Berrong, BS, Analyst II
Jeremy Fitzpatrick, BS, Analyst I
Whitney Edwards, BS, Analyst I
Charles Beck, BS, Analyst I
Melissa Zinter, BS, Technician II
Kelsey Hall, BS, Technician II
Tori Huffman, BS, Technician II
Katelyn Faircloth, BS, Technician II
Melissa Kerkau, MS, Program Manager