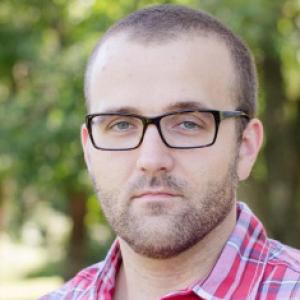 Principal Investigator
Associate Professor in Surgery
Associate Professor of Cell Biology
Associate Professor in Pharmacology and Cancer Biology
Member of the Duke Cancer Institute

Contact Information
Office: MSRBI Rm 475A, Durham, NC 27710
Campus Mail: DUMC Box 3287 Med Ctr, Durham, NC 27710
Overview

Somatic mutations drive phenotypic changes in cellular behaviors. Mutations to cancer causing tumor driver genes may be acquired years, if not decades before clinical diagnosis of cancer. What happens to the cell and how collective tissue behaviors shape the trajectory of a lethal cancer during a prolonged occult tumorigenic phase is a great mystery. Our lab has developed a set of mouse tools for illuminating the earliest initiation phase of cancer. Our primary objective is to map the cellular events and biochemical interactions at work during the initiation phase of cancer in order to discover strategies for the prevention or treatment of lethal cancers. We use the mouse to fluorescently barcode somatic mutations and then observe cell competition, cell adaptation, and tumorigenesis in vivo. Our current focus is three-fold:
Building fluorescent-barcoded mice for visualizing cancer initiation
We have developed Cancer rainbow mice (Crainbow) in order to visualize the effects on cells immediately after oncogene expression. For a full description of Crainbow see our publication in Nature Communications or read our blog article posted to "Behind the Paper" on Nature Cancer Community.
Our goal is to use Cancer rainbow mice for measuring cell competition (or maybe even cooperation) during the occult tumorigenic phase of cancer. All Crainbow models (8 and counting) are immune intact and enable us to study emergent cell behaviors in the presence of a normal immune response. We are also working toward imaging modalities and registration techniques for overlaying of histopathology and lineage tracing data (i.e. "TruRegistry").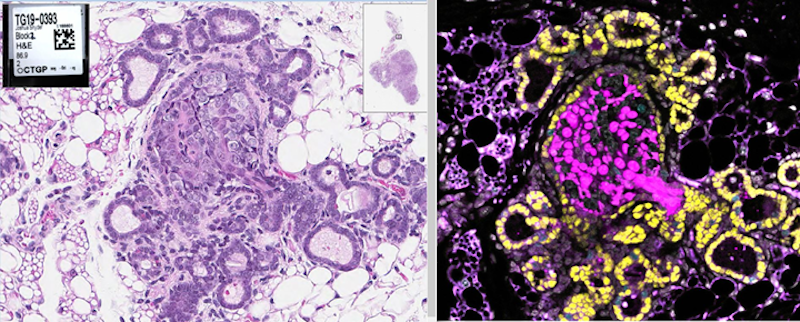 Intestinal stem cell competition in vivo and ex vivo
How do somatic mutations spread throughout the intestine? We recently showed that this can happen one of two ways, either during a postnatal growth phase of the intestine or through oncogenesis of microenvironmental cues (i.e. Rspondins). Read more here and see one of our favorite images from the study below.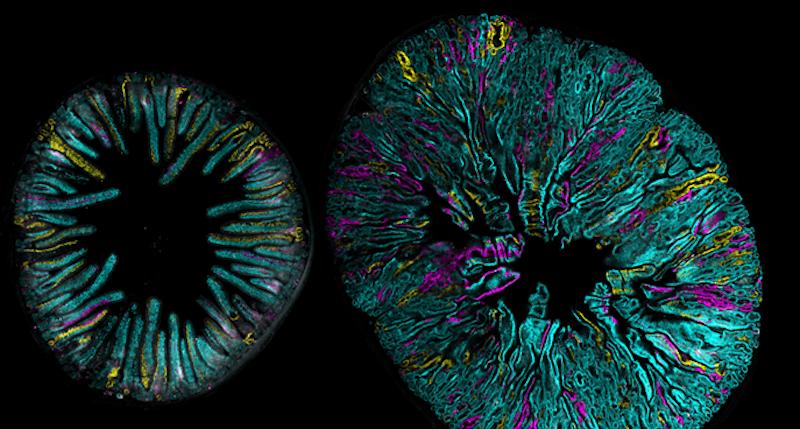 Imaging three-dimensional cellular networks during cancer progression
Our lab is recently interested in mapping the cellular behaviors and networks present during the initiation of breast cancer. New protocols for clarifying whole-organoids are being used in our Crainbow mice so that we can three-dimensionally map cell competition during the developmental phase of the mammary gland. Here, is one such movie of a three-dimensional projection of premalignant growth in the mammary gland – stay tuned, more progress in the mammary gland is coming soon!
The Snyder lab is part of the Department of Surgery's Division of Surgical Sciences and affiliated with the Center for Applied Therapeutics. We have a secondary affiliation with the Department of Cell Biology and are also members of the Development and Stem Cell Biology (DSCB) and Cell and Molecular Biology (CMB) training program, as well as the Duke Cancer Institute.
Selected Achievements/Newsworthy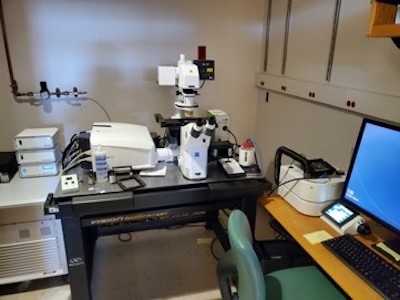 Advanced Training
Routine technologies and tools used by the Snyder lab include hyperspectral fluorescent microscopy, whole-organ imaging, genetic engineering, stem cell biology, mouse models, bioinformatics, scRNAseq, and lineage tracing. The Snyder lab has their own 7-laser, hyperspectral, laser scanning confocal for imaging all day and all night.
Contact Us
Are you interested in imaging, mouse genetics, and discovering how cancer cells are born? We need cancer biologists, molecular biologists, and bioinformaticians interested in all things imaging/big data. We are always looking to grow our team, including a post-doctoral fellowship, graduate student training, technical position, or undergraduate research opportunity. Send us an email.
Collaborators
Want to collaborate or have a reagent request? We like to share and support team science. Send us an email.
Publications and Funded Projects
View Dr. Snyder's profile to see his publications and funded projects.
Lab Members
PI of the Snyder Lab (Est. 2017). Josh received his PhD from the University of Pittsburgh in Dr. Barry Stripp's lab, where he studied interactions of lung stem cells and the immune system during wound repair. As a post-doctoral fellow in Dr. Marc Caron's laboratory, he studied Lgr5 signaling and developed the first Cancer rainbow mouse (Crainbow) line to study cell-fitness effects of Lgr5 mutations. Crainbow mice brought a new direction to the lab, and we are now primarily focused on understanding the cellular and molecular principles underlying tumor initiation and growth. Follow Josh on Twitter (@Dnace128) for up-to-date news in the lab. When not in the lab you will find Josh and his wife chasing their 4 kids or watching BBC murder mysteries.
Joe Fernandes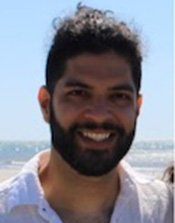 Joe is a graduate student who joined the Snyder Lab in 2021 through the Developmental and Stem Cell Biology training program. He is interested in studying stem cells and their role during mammary gland development and malignant behavior in adults using Crainbow mice and ex vivo organoid models. He received his Bachelor's Degree from Mississippi College in Biological Sciences, then worked as a research associate at the University of Mississippi Medical Center and the Regenerative Medicine Lab at United Therapeutics before joining Duke in 2020. Outside of lab, Joe and his partner enjoy playing and watching soccer, gardening, hiking with their dogs, relaxing at the beach, and finding the best restaurants in the Triangle.
Joshua D. Ginzel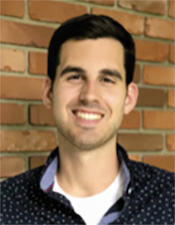 Graduate student in the Snyder lab since 2019. Josh studied Molecular and Cellular Biology at Bradley University before joining the Developmental and Stem Cell Biology training program at Duke in 2018. He is currently studying breast cancer initiation in a HER2 Crainbow mouse model.
Follow Josh on Twitter (@josh_ginzel). When not in the lab, Josh and his fiance enjoy camping and hiking with their dog as well as finding the best bakeries around the Triangle.
Chaitanya Acharya, PhD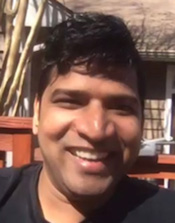 Dr. Acharya is currently a post-doctoral scholar (supported by NIH T32 viral oncology training grant) with a specific focus on understanding the immune-mediation of cancer at the Duke Center for Applied Therapeutics under the mentorship of Dr. Kim Lyerly. Dr. Acharya's overarching research objective is bench-to-bedside translation of cancer immunotherapy pre-clinical investigations. He received his PhD in Computational Biology and Bioinformatics under Dr. Andrew Allen's mentorship and focused on developing and applying statistical methods to analyze multi-modal genomic data. He also has an extensive background in predictive onco-genomics. His current projects encompass 1) developing and applying genomic strategies that help shape immune modulation within the context of tumor development, 2) understanding and targeting the molecular pathways that result in tumors of epithelial origin (principally, breast) using cancer vaccines and immune checkpoint blockade Rx, and 3) leveraging machine learning to identify clinically efficacious therapies in patients.
Wendy L. Roberts, MSc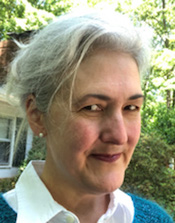 A graduate of Duke's Biomedical Engineering program, Wendy is a long-term member of the Caron Lab, where she applies principles of systems engineering to optimize the efficiency of the mouse colony and uses her innate organizational and people skills to keep the lab running smoothly. Wendy also shares her meticulous attention to detail for animal husbandry and protocol management with the Snyder Lab, where the study of Crainbow mice is the life of cancer cells fluorescently imitating art. When not at work in the lab, Wendy enjoys knitting, cycling, gardening, and planning adventures with her husband.