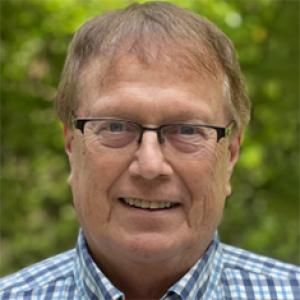 Principal Investigator
Professor in Surgery
Joseph W. and Dorothy W. Beard Distinguished Professor of Experimental Surgery
Professor of Immunology
Professor in Pathology
Member of the Duke Human Vaccine Institute
Member of the Duke Cancer Institute

Contact Information
Office: 204 Surgical Oncology Research Facility (SORF) Building, Durham, NC 27710
Campus Mail: DUMC Box 2926 Med Ctr, Durham, NC 27710
Phone: (919) 684-5572
Email: kjw@duke.edu
Overview
The Immune Signatures Laboratory, under the Direction of Dr. Kent J. Weinhold, is the academic home for the Duke Immune Profiling Core (DIPC), a School of Medicine Shared Resource. In addition to their ongoing HIV/AIDS research projects, the laboratory is presently focused on utilizing a comprehensive repertoire of highly standardized and formerly validated assay platforms to profile the human immune system in order to identify immunologic signatures that predict clinical outcomes. These are the very same assay platforms that have proven extraordinarily useful in profiling immunologic changes during acute and chronic HIV infection as well as in the context of elite virologic control.
These ongoing studies span a broad range of highly relevant clinical arenas, including, but not limited to:  1) cancer (non-small cell lung cancer, head and neck cancer, glioblastoma neoforme, prostate cancer, urothelial cancer, ovarian cancer, and gastroesophageal cancer), 2) autoimmune disease (rheumatoid arthritis, systemic lupus erythematosis, multiple sclerosis, and myasthenia gravis), 3) pulmonary disease (idiopathic pulmonary fibrosis), 4) solid organ transplantation (lung, kidney, liver, and heart), and 5) rare diseases (Pompe disease).  Many of the ongoing oncology studies involve comprehensive immune profiling of the peripheral blood and the tumor microenvironment in conjunction with novel immune checkpoint blockade immunotherapies.
Key Projects Underway
Correlative Science Studies of Pembrolizumab + ACP196 Therapy in Patients with Urothelial Cancer
Correlative Science Studies of Neoadjuvant Ipilimumab Therapy for Patients with Non-Small Cell Lung Cancer
Correlative Science Studies of Ipilimumab + Nivolumab Therapy of Patients with Recurrent Glioblastoma Neoforme
Evaluation of Changes in Lymph Node Cell Populations Following Provenge Therapy for Prostate Cancer
Search for Immunologic Biomarkers That Predict Acute and Chronic Graft Rejection
Selected Achievements
In recently completed studies in a cohort of lung transplant recipients, the Immune Signatures Laboratory identified specific polyfunctional signatures in CD4+ and CD8+ subsets against CMV pp65 and IE-1 antigens that tracked with resistance to CMV infection. These findings were recently published in the American Journal of Respiratory Critical Care Medicine 193(1): 78-85, Jan. 1, 2016 (PMID:26372850). Ongoing studies will test the hypothesis whether these signatures, validated in lung transplant recipients, will also predict resistance to CMV infection in the context of other solid organ transplants such as kidney, liver, and heart.
Also recently completed was a series of studies aimed at identifying potential immunologic signatures that could differentiate chest pain patients with acute coronary syndrome (ACS) from those with stable angina. In this exploratory analysis, naïve CD8(+) T cells from patients with ACS were found to show phenotypic and functional characteristics of immune exhaustion: impaired interleukin-2 production and programmed cell death-1 upregulation. Exposure to oxidized low-density lipoprotein recapitulated these features in vitro. These data provide evidence that oxidized low-density lipoprotein could play a role in immune exhaustion, and this immunophenotype may be a biomarker for ACS. Arteriosclerosis Thrombosis and Vascular Biology 36(2):389-397, Feb, 2016 (PMID:26663369)
Contact Us
Publications and Funded Projects
View Dr. Weinhold's profile to see his publications and funded projects.
Lab Members
Kent J. Weinhold, Ph.D. – Laboratory Director
Janet S. Staats, B.S.
Jennifer Enzor, B.S.
Twan Weaver, B.S.
Preksha Patel, B.S.
Cliburn Chan, M.B.B.S., Ph.D.
Scott White, B.S.
Stephanie Gaillard. M.D., Ph.D.
Jeremy Force, M.D.