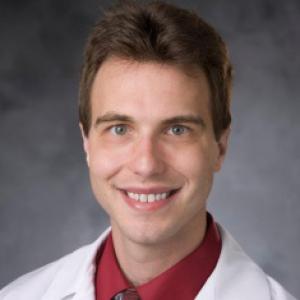 Principal Investigator
Associate Professor in Surgery
Assistant Professor in Immunology
Associate Professor in Pathology
Member of the Duke Cancer Institute

Overview
Our laboratory studies immunity and inflammation in the context of developing and established cancers. These research interests involve the investigation of immune regulation in cancer and strategies to modulate innate and adaptive immunity against tumors. In these efforts, we principally explore the use of immunotherapeutic modulators against cancer and the development of vaccines and antibodies to specific oncogenic targets. Our laboratory also investigates the regulation of inflammation and immunity in cancer, as well as their impact on the genesis of cancer and its metastasis to different organ sites. The major translational focus of the Hartman laboratory is in uncovering strategies to modulate tumor-derived inflammation and stimulate tumor-specific immunity that will translate into clinically efficacious therapies in patients.
Pre-clinical and clinical vaccine studies against tumor driver and resistance genes
Investigations of the mechanisms involved in antibody-mediated immunity of cancer
Development of improved tumor vaccine strategies
Local modulation of the tumor immune microenvironment
Discovery and modulation of different types of inflammation
The Hartman lab is part of the Department of Surgery's Division of Surgical Sciences and affiliated with the Center for Applied Therapeutics and the DCI Center for Immunotherapy. We have a secondary affiliation with the Department of Pathology and are also members of the Department of Pathology Graduate Training Program, the Viral Oncology Training Program (T32), the Surgical Oncology Training Program (T32), as well as the Duke Cancer Institute.
Selected Achievements
Advanced Training
The Hartman lab is currently looking for interested students and post-doctoral fellows to train in cancer immunotherapy. Interested applicants should e-mail Zachary.hartman@duke.edu.
Contact Us
If interested in collaborations, employment, or reagents, please feel free to contact Dr. Hartman.
Publications and Funded Projects
View Dr. Hartman's profile to see his publications and funded projects.
Lab Members
Duke Actively Collaborating Faculty
Joshua C. Snyder, PhD
Erika Crosby, PhD
Current Trainees/Staff
Li-Chung Tsao, PhD
Timothy Trotter, PhD
Bin-Jin Hwang, PhD
Jun-Ping Wei, MD
Gang-jun Lei
Xiao-Yi Yang, MD
Christopher Rabiola
Delila Serra
Amanda Summers
Tao Wang
RD Marek