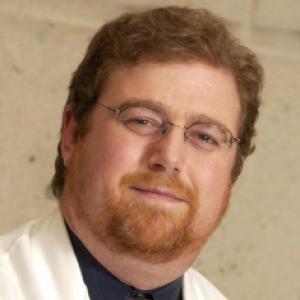 Principal Investigator
Joseph W. and Dorothy W. Beard Distinguished Professor of Experimental Surgery
Professor in Surgery
Director of the Duke Center for Translational Research
Professor of Pharmacology and Cancer Biology
Professor of Neurosurgery
Professor of Cell Biology
Member of the Duke Cancer Institute

Overview
The Cardiovascular Biology Laboratory, under the direction of Bruce Sullenger, is focused on multidisciplinary translational research approaches to the study of blood coagulation, inflammation, and atherogenesis at the molecular level. Novel anti-coagulation approaches developed within the program are presently undergoing pre-clinical and clinical evaluation. Ongoing studies are aimed at exploring molecular therapeutic approaches in the treatment of cardiovascular disease.
The lab strives to develop novel, safe, and effective nucleic acid therapeutics. The lab currently focuses on two areas:
RNA and DNA Repair by Targeted Trans-Splicing
RNA repair: Using spliceosome-mediated or group I ribozyme-directed approaches
DNA repair: Using the group II mobile intron 
Goals for each approach
Evaluate and enhance activity in mammalian cell lines, primary cells, and animal models
Apply to clinically relevant targets such as beta-globin (sickle cell anemia, beta-thalassemia), p53 (cancer), mitochondrial genome (certain muscular/neurologic conditions), CCR5 (HIV)
Uncover factors influencing trans-splicing and reactions specific to the group II mobile intron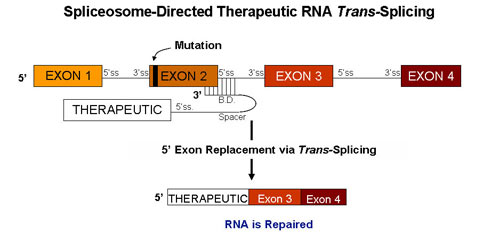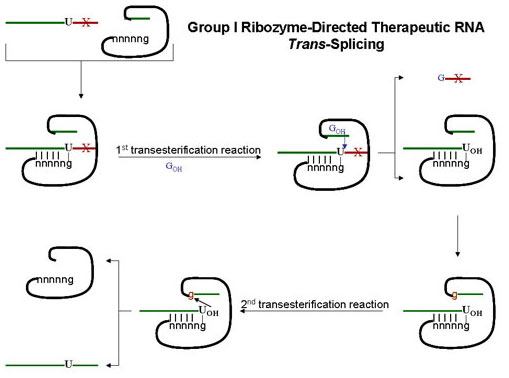 RNA Ligands To Block or Alter Target Protein Functions
In-vitro selection and combinatorial chemistry
Cell cycle modulator
Immune response modulator
Anticoagulation
For targeted delivery of siRNAs
The SELEX Process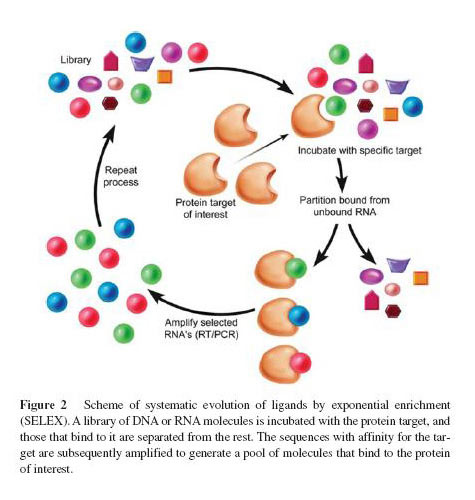 Publications and Funded Projects
View Dr. Sullenger's profile to see his publications and funded projects.
Lab Members
Jens Lohrmann, MD
E-mail: jl217@duke.edu
David Boczkowski, MS
Associate in Research
E-mail: boczk001@duke.edu
Kristin Bompiani
Graduate Student
E-mail: kristin.bompiani@duke.edu
Angela Burnette
E-mail: burne004@mc.duke.edu
Jonathan Kotula
Graduate Student
E-mail: jk75@duke.edu
Jun-ichi Nishimura, MD, PhD
E-mail: junnishi@duke.edu
Elizabeth Pratico, PhD
Post-doctoral fellow
E-mail: ep52@duke.edu
Parth Ray, PhD
Post-doctoral fellow
E-mail: partha.ray@duke.edu
Jacoba (Coby) Slagter-Jager, PhD
Post-doctoral Fellow
E-mail: j.slagter@duke.edu
Becky Smock
Graduate Student
E-mail: becky.smock@duke.edu
David Snyder
Laboratory Research Analyst
E-mail: david.j.snyder@duke.edu
Johannes Urban, PhD
Post-doctoral fellow
E-mail: ju6@duke.edu
Kristi Viles, PhD
Post-doctoral Fellow
E-mail: viles001@mc.duke.edu
Phone: 919-684-4864
Jialiang Wayg, PhD
Post-doctoral fellow
E-mail: jw144@duke.edu
Jianxin Zhang, MD
E-mail: zhang049@mc.duke.edu
Support Staff
Judy Hall
Recia Higgins
Phil Mitchell