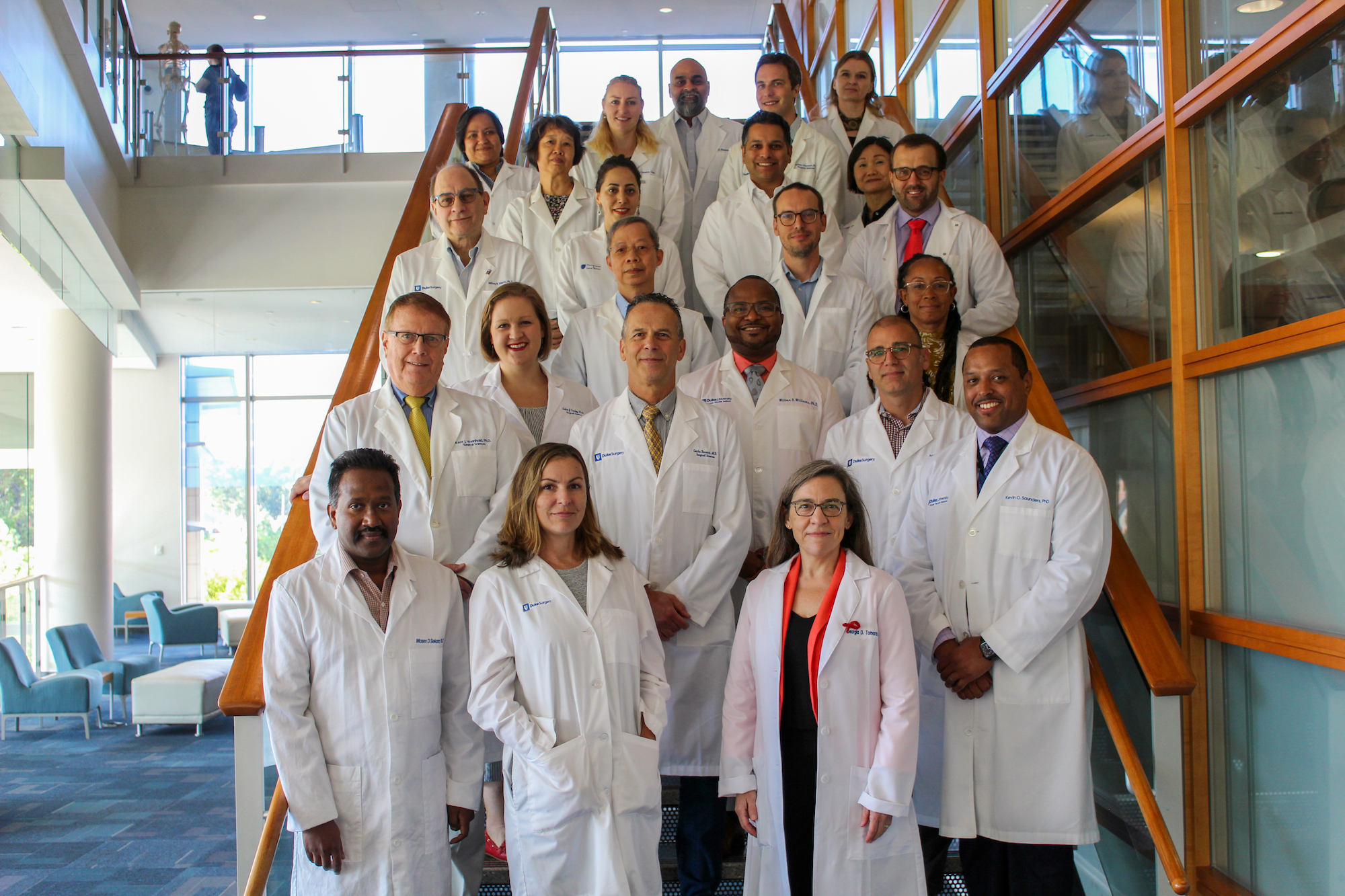 The Duke Division of Surgical Sciences has enjoyed a rich history of significant scientific accomplishments in many highly varied basic and clinical research areas over the past 35 years, due in large part to the extensive pool of research talent within the division.
Our research is collaborative and multi-disciplinary. Most of our faculty actively participate in multiple divisional programs. Along with our primary faculty, there is an additional pool of highly talented investigators from other divisions within the Department of Surgery who hold secondary appointments in surgical sciences.
To further encourage productive scientific collaborations within the Duke University School of Medicine, all surgical sciences primary faculty also hold secondary appointments in other departments.
The division receives significant administrative and financial support from the Department of Surgery. Divisional funds are used to support many activities that are critical to ongoing and future research initiatives.