A core mission of the center is providing high quality perioperative care for the growing population of seniors having surgery. The Center will facilitate the continued refinement and expansion of care process by bringing together stakeholders from the various departments and disciplines to address key issues, including: 
Extension of the service to additional surgical specialties or service lines (e.g., cardiac surgery, thoracic surgery, and acute care surgery); 
Extension of the model to specialties with aging patient populations with similar complexity and care needs, including, for example, cardiology, oncology, and interventional radiology;
Development of risk stratification tools that can help predict morbidity and mortality of surgical intervention in any given patient, so as to help with shared decision making and interventions for optimization prior to surgery;
Development and evaluation of mobile health based platform, combined with wearable technology to help post-surgical patients in managing acute post-operative pain and in reducing the incidence of chronic post-surgical pain;
Creation of a patient and family advisory council in order to enhance patient and family involvement in shared decision making when considering surgery, and,
Establishing new collaborations to enhance care—such as engagement with physical therapy or neuropsychology.
Strategic planning to meet growing demands, including clinical space and staffing needs.  
Patient Programs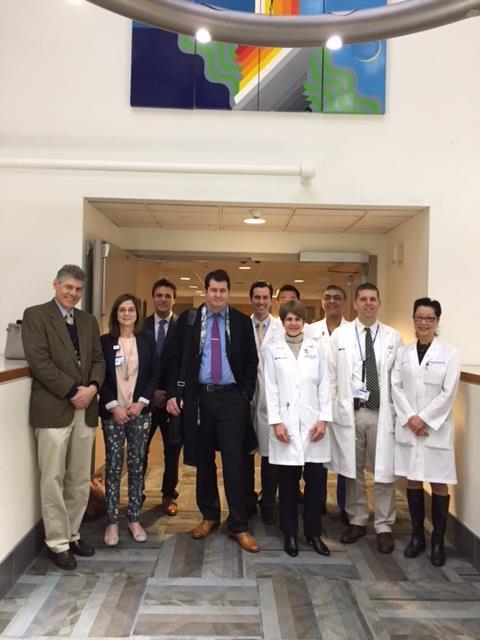 Perioperative Senior Health Clinic (POSH): POSH provides an opportunity for enhanced pre-operative evaluation for high risk geriatric patients with detailed assessment of pre-op functional status, frailty and nutritional status; arranging pre-op anesthesia appointments at the same time as pre-operative evaluation by the Geriatric Consult Team. The Geriatric Consult Team has been recruited to assist with post-operative management in high risk individuals. We will also be able to provide an opportunity for caregiver support with attention to education regarding expected outcomes, discussions regarding post-operative disposition/placement and care, algorithms for treatment in advanced malignancy, and palliative care. 
Download slides about POSH (PowerPoint)
POSH Clinical Model (PowerPoint)
Affiliated POSH Programs
Health Optimization Program for Elders (HOPE): The HOPE Program helps older hospitalized adults through transitions of care. Its mission is to ensure vulnerable seniors with complex care needs receive innovative and integrated geriatric care services across the continuum of care. Primary objectives are to reduce avoidable hospitalizations for vulnerable seniors and to increase communication between the acute and post-acute setting to assure seamless transitions in care.