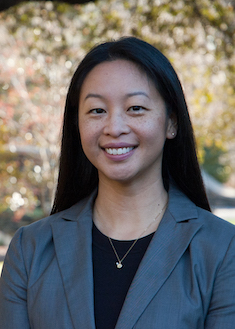 What is your specific area of interest in geriatric surgery?
I'm interested in helping provide education and anticipatory guidance to older adults considering surgery, to help them make decisions based on their values and goals.
What is an example of your best work in geriatric research?
I led a quality improvement initiative in the POSH perioperative care program to improve delirium education for patients and families. Delirium affects up to half of older adults after surgery, so it is important to help people understand what it is and help us try to prevent and manage it.
In your opinion, what is an important health services research question that needs to be answered in the field of geriatric surgery?
We need to better identify risk factors for poor postoperative outcomes in older adults, and figure out how to address these. While there are good tools to estimate and modify cardiopulmonary risk, what about things like the risk of developing delirium, need for extended rehabilitation, and loss of functional independence after surgery? We know that geriatric assessment can help improve outcomes, but how do we bring geriatric principles to healthcare systems where geriatricians are not readily available?
What are your most relevant geriatric surgery publications?
Wong, Serena P., Kahli M. Zietlow, Shelley R. McDonald, Atilio Barbeito, Cathleen S. Colon-Emeric, Sandhya A. Lagoo-Deenadayalan, Nancy Loyack, and Mitchell T. Heflin. "Delaying Elective Surgery in Geriatric Patients: An Opportunity for Preoperative Optimization.." Anesth Analg, July 17, 2019. 
https://insights.ovid.com/crossref?an=00000539-900000000-96049
What is a fun fact about you?
I am a lifelong musician. I played baritone/euphonium and bassoon in college band, and still enjoy playing piano.