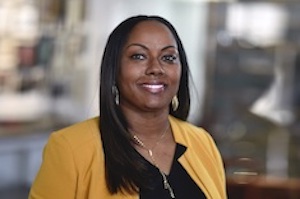 What is your specific area of interest in Geriatric Surgery?
I am a Post-doc Nurse Fellow with the VA Quality Scholars Program and have interests in improving outcomes of care for the Geriatric Population, with a specific focus on Geriatric Surgery Veterans.
What is an example of your best work in geriatric research?
I am just getting started with my research but I would say that my best work is my current work with the Veterans Health Administration's (VHA) national Dementia Performance Indicators Workgroup to make recommendations on dementia performance indicators for use in dementia care quality improvement activities throughout VHA.
In your opinion, what is an important health services research question that needs to be answered in the field of Geriatric Surgery?
Do Geriatric Surgery patients who have caregiver support have better surgical outcomes in comparison to Geriatric Surgery patients who don't have caregiver support?
What are your most relevant geriatric surgery publications?
No publications yet.
What is a fun fact about you?
I love going to amusement parks and riding on thrill rides.