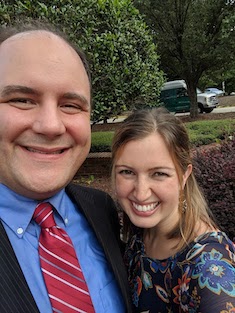 What is your specific area of interest in geriatric surgery?
I am interested in older patients with cognitive impairment, and how cognitive impairment affects surgical outcomes. I am also interested in the relationship between cognition and ability to consent for surgery.
What is an example of your best work in geriatric research?
I am currently leading an independent research project to explore how cognition affects capacity. We are interested in developing screening tools to identify patients who are at highest risk of incapacity to consent for surgery.
In your opinion, what is an important health services research question that needs to be answered in the field of geriatric surgery?
I think we need to better understand how to risk stratify older adults undergoing elective surgery. By identifying the highest risk patients, we can better allocate resources to provide appropriate preventative and post-operative care, while remaining efficient and not putting low-risk patients through unnecessary testing and appointments. 
What are your most relevant geriatric surgery publications?
Zietlow, KE; SR McDonald, R Sloane, J Browndyke, S Lagoo-Deenadayalan, MT Heflin. 2017. Preoperative Cognitive Impairment as a Predictor of Postoperative Outcomes in a Collaborative Care Model. J Am Geriatr Soc. 66(3):584-9.
What is a fun fact about you?
I grew up in Michigan and am a big Wolverines fan – Go Blue!