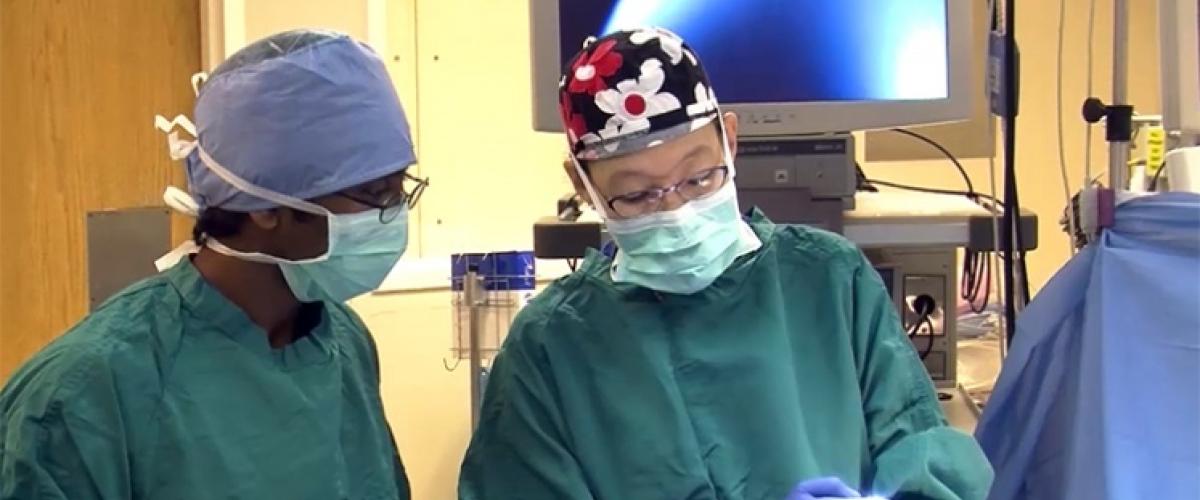 The Duke Division of Cardiovascular and Thoracic Surgery trains the nation's future cardiovascular and thoracic surgeons by immersing them in a dynamic clinical, teaching, and research enterprise.
Residency Programs
Our Cardiothoracic Surgery Residency Program, widely recognized as the United States' best academic training program in the field, attracts the highest quality trainees in the land.
Our residents provide a constant stimulus for self-evaluation and improvement and also improve our ability to deliver extraordinary care.
Learn more about our Cardiothoracic Surgery Residency Programs.
Fellowship Programs
We offer advanced training in aortic and endovascular surgery, congenital cardiac surgery, and thoracic transplant surgery. Learn more about our fellowship programs. 
For Visiting Medical Students
Third and fourth year students at qualifying medical schools may complete a one-month sub-internship at Duke.
Sub-internships are available in all surgery divisions. Information and participation criteria are available at the Duke University School of Medicine visiting student program Web site.
Continuing Medical Education Programs
The Duke Department of Surgery Continuing Medical Education (CME) program offers education, training and practice, and guidance in providing exemplary patient care.
Those who attend Grand Rounds are eligible to receive CME credit.
Advanced training: Duke Surgery offers professional advanced training courses throughout the year in a number of specialties and can be found on the Duke Center for Surgical Education and Innovation web site. The division annually holds a Masters of Minimally Invasive Thoracic Surgery conference every Fall and also a local VATS workshop one to two times a year. Please check the course schedule for upcoming courses.