About the Outreach Project
Duke Heart for Honduras is an international cardiovascular surgical outreach partnership program between the Division of Cardiovascular and Thoracic Surgery at Duke and the Instituto Nacional Cardiopulmonar (INCP) in Tegucigalpa, Honduras.
The goal of the program is two-fold. First, the Duke team seeks to help improve survival rates and quality of life for Honduran adults with acquired valvular heart disease (often due to rheumatic fever that resulted in rheumatic heart disease). This was initiated in July 2019 when a surgical team traveled to Honduras and performed surgical procedures.
The second goal of our team is to provide education and training to local Honduran healthcare providers at all levels to help them better prevent and treat valvular heart disease in that region.
Why Honduras?
The socioeconomic climate of Honduras has made the provision of healthcare to its 9.5 million inhabitants difficult. There is a high rate of poverty, political instability, frequent natural disasters, and very few physicians available to diagnose and treat heart disease, let alone perform surgical cardiac interventions. According to the Pan-American Health Organization, cardiovascular disease accounted for 18 percent of all Honduran deaths in 2014, making it the second leading cause of death in that country.
The physician density in Honduras is one per 30,000 people, according to the World Health Organization. There is essentially only one cardiovascular surgeon in all of Honduras – Dr. Hugo Orellana, of the Instituto Nacional Cardiopulmonar (INCP) – with whom the Duke team is collaborating. The INCP is a public hospital built roughly 70 years ago to provide specialized care for patients with tuberculosis, pulmonary and cardiovascular diseases. The hospital has two operating rooms available. When resources permit, cardiac surgery is performed in those spaces.
According to Dr. Nora Maradiaga, executive director of Instituto Nacional Cardiopulmonar, nine out of ten patients who need a valve replacement will die because of the lack of basic equipment needed for the surgery. INCP has only been able to perform a handful of valve surgery cases.
Our Team
The Duke team of volunteers includes two cardiac surgeons, two cardiothoracic surgery residents, two cardiac anesthesiologists, two perfusionists, a core team of OR and critical care nurses, as well as a biomedical engineer. (A full list of those who traveled on our inaugural trip appears below under trip highlights.)
Attendings
Dr. Carmelo Milano – lead cardiothoracic surgeon
Dr. Adam Williams – cardiothoracic surgeon
Dr. Mauricio del Rio – cardiac anesthesiologist
Dr. Jorn Karhausen – cardiac anesthesiologist
CT Residents/Fellows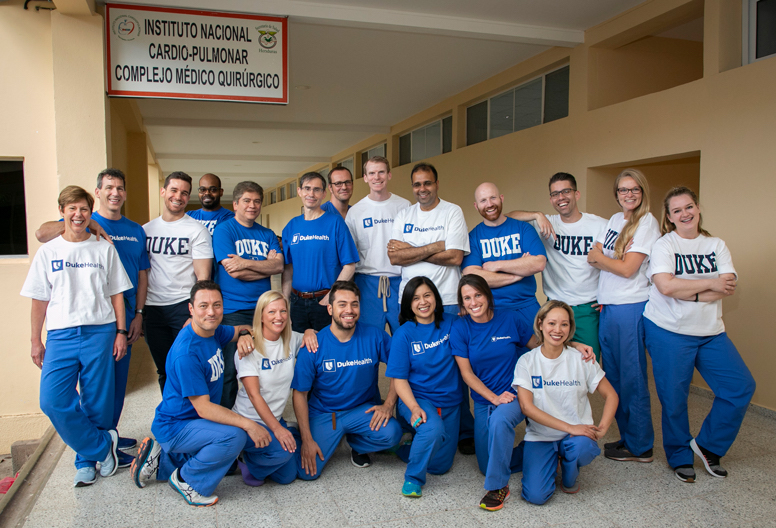 Background
The Duke team began planning our Honduran outreach program in June 2018. They spent more than a year scouting locations to choose the most suitable area for supporting patients in need of heart surgery. They then contacted a local group of physicians who could collaborate with the program. Once a collaborative plan was arranged, a team of volunteers was assembled and obtained permission from program leadership across Duke, including Duke University Hospital, Duke Department of Surgery and the Graduate Medical Education program within Duke's School of Medicine.
Two Duke physicians traveled to Tegucigalpa in November 2018 to assess the INCP facilities and to meet the local healthcare team. They gathered vital information regarding the availability of surgical supplies, services and logistics. Patients were interviewed and examined with local cardiologists and Dr. Orellana.
After the scouting trip, a multidisciplinary Duke team reviewed the patient data along with the diagnostic exams (transthoracic echocardiograms, transesophageal echocardiograms, labs, and other vital tests) for each patient under consideration for valve surgery.
The team then secured equipment and preliminary funding from Duke University Hospital as well as device manufacturers (donated items such as a cardiopulmonary bypass machine, valves, cannulas, and other equipment), while also obtaining all appropriate paperwork for our team to practice surgery in Honduras.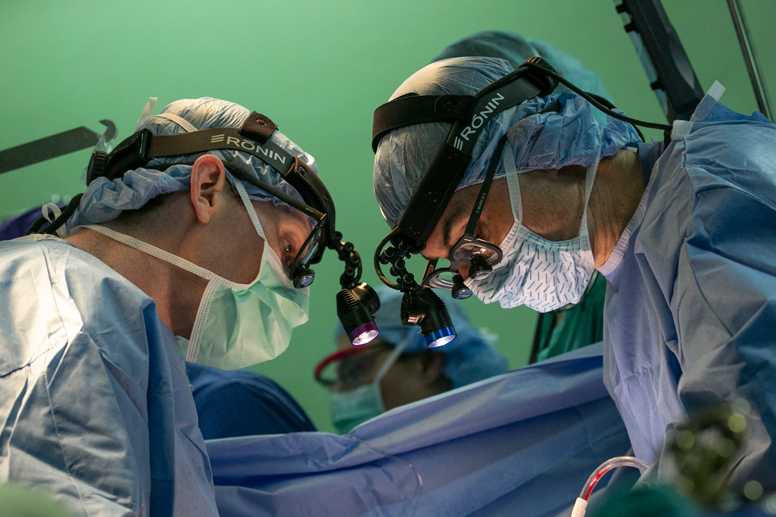 Selection Criteria & Logistics
Good candidates for surgical treatment met the following criteria:
Surgery is absolutely necessary and will provide a substantial survival benefit
The patient is willing to adhere to any other required therapy needed for the prosthetic valve (anticoagulation and other medication regimens)
Patient has good compliance with follow up appointments.
Patients with the most comorbidities, severe disease, and complexity of needed surgery will receive scheduling priority.
Surgical candidates are notified they have been selected for surgery and told the target date of their surgery; patients are typically provided at least five months notice prior to surgery. A joint therapy plan for each patient is developed by the Duke team in advance of the trip.
While they wait for their surgery date to arrive, patients make preparations for surgery by completing any additional diagnostic workup that the multidisciplinary team deems necessary. They also meet with a dentist and attend a pre-operative check-in with their cardiologist and Dr. Orellana.
Post-operatively, the Duke team rounds on each patient at least twice per day. All patient rounds are conducted jointly between INCP and Duke staff; treatment plans are created in a joint fashion with the local intensive care unit team at INCP.
After the trip, further follow up with patients will be maintained through direct cell phone calls and through Dr. Orellana.
Highlights from Inaugural Trip to Tegucigalpa
In addition to our core team named above, participants in the July 2019 trip included: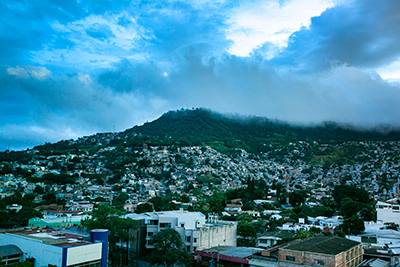 Medical Students
Nursing Team
Paul Armstrong
Myra Ellis
Caitlin Lofaro
Joseph DiBlasio
Michelle Figueres
Tiffney Locklear
Luzviminda Cosalan
Perfusion Team
Courtney Thurman
Sebastian Diaz
Biomedical Engineering Team
Summary of July 2019 Trip
The Duke team departed for Honduras from Raleigh Durham International Airport (RDU) on July 13. Representatives from the Honduran Ministry of Health welcomed the team upon their arrival in Tegucigalpa.
The team headed directly to the INCP to drop off the equipment and supplies they had brought with them from the U.S.; the team then began interviewing the surgical patients who had already arrived and been admitted to the hospital for their surgeries.
In additional to previously selected patients, local cardiologists presented five new patients who were in need of urgent heart surgery.
Additional patient cases included:
19-year-old female with severe mitral regurgitation due to rheumatic disease
45-year-old female admitted directly from clinic due to atrial fibrillation with rapid ventricular response; found to have severe mitral and aortic disease
49-year-old male with severe mitral regurgitation due to rheumatic disease
55-year-old female with massive intracardiac tumor.
A total of eleven cases were performed.
Hospital shifts began at 6 a.m. with days typically ending at 10:30 p.m. The team performed two cases per day, except Friday (their final day) when three surgeries were completed. Of all cases done on this trip, one stood out: a 39 -year-old otherwise healthy male with critical aortic stenosis arrested during induction. Carmelo Milano, MD, our lead surgeon, and Hugo Orellana, MD, who worked together seamlessly during this emergency, were able to quickly place the patient on bypass. The aortic valve replacement was completed, and an intra-aortic balloon pump was placed. The patient was extubated in less than 24 hours, without neurological injury.
It was truly an enriching experience for the Duke and INCP teams to work together to provide care to patients in urgent need of surgical intervention.
By the time the Duke team returned to North Carolina, only one patient remained in the ICU. Each patient received documents describing their condition, their procedural details, post-operative care instructions and important numbers for follow-up questions.
The team has remained in close contact with Dr. Orellana, who has maintained contact with each patient post-discharge. We are happy to report our patients are doing well. We look forward to returning to Tegucigalpa as soon as we are able. Our team found the opportunity to provide care to this underserved community greatly rewarding.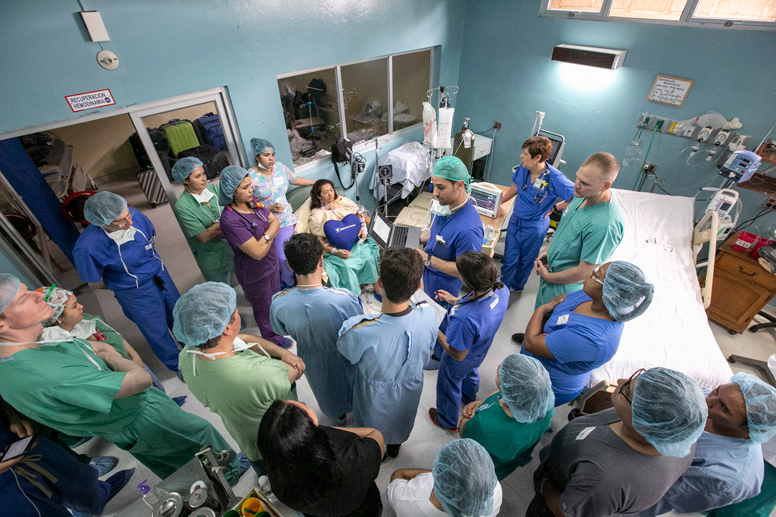 Thank You
Special thanks to Dr. Tom Owens, president of Duke University Hospital; Dr. Joseph Rogers, Chief Medical Officer, Duke University Health System; Jill Engel, Associate Vice President for Duke Heart Services; Dr. Peter K. Smith, chief of the Division of Cardiovascular and Thoracic Surgery, and Dr. Allan Kirk, chair of the Duke Department of Surgery, for their generous support of this trip. Many thanks to Dr. Thomas D'Amico and Dr. Betty Tong of Duke's Division of Cardiovascular and Thoracic Surgery and Dr. Catherine Kuhn, Duke's Associate Dean of Graduate Medical Education for providing our residents and students the opportunity to participate in this program.
We are deeply grateful for the support of the following organizations:
Abbott/ St. Jude Medical
CryoLife
Honduran Ministry of Health
INCP house staff
Lady Lee Corporation of Honduras
Medtronic
The U.S. Department of Defense, United States Southern Command
Transportation Security Administration at RDU International Airport
Support Our Mission
To ensure the sustainability of our program, we are seeking outside support from interested donors. We are in need of durable medical goods, medications and other surgical supplies, as well as monetary gifts to cover the cost of travel.
If you would like to support our efforts, please contact:
Marcy Romary
Executive Director of Development
Duke Department of Surgery
(919) 385-3100
Marcia.romary@duke.edu
To learn more about this program or any of our services in Duke Heart, please contact:
Tracey Koepke
Director of Communications
Duke Heart Services
(919) 681-2868
Tracey.koepke@duke.edu