Overview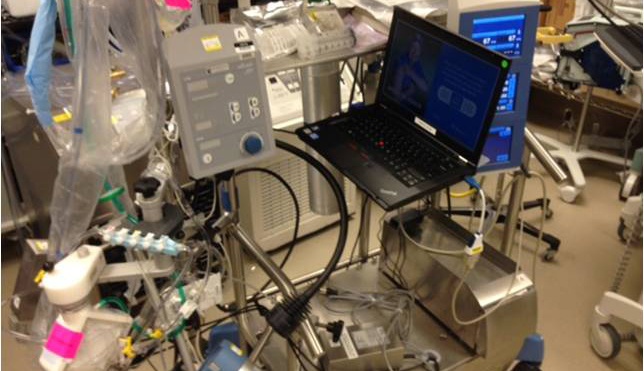 Duke researchers, including Jacob Klapper, MD, and Benjamin Bryner, MD, are investigating the use of mechanical circulatory support for individuals with acute treatable conditions causing lung or heart failure. Duke has developed multiple research programs in physiology, immunology, vascular biology, hematology, cellular and molecular biology, focusing on the effect of mechanical circulatory support systems.
We seek to study important clinical questions regarding variables that influence outcomes for therapies for advanced heart or lung failure and how mechanical support is best applied in various clinical settings. We've used large databases and registries such as the Interagency Registry for Mechanical Assisted Circulatory Support (INTERMACS), United Network for Organ Sharing (UNOS), and the Nationwide Inpatient Sample (NIS) to evaluate cost-effectiveness, safety, and quality of life for mechanical circulatory support therapies.
We've reported our research in national and international forums including the International Society for Heart and Lung Transplantation (ISHLT) and the Society of Thoracic Surgeons (STS) annual meeting. Collaborating postdoctoral fellows include Anthony Castleberry, MD, MSCi; Matthew Schechter, MD; James Meza, MD; Michael Mulvihill, MD; and Muath Bishawi, MD.
Office: Dept of Surgery, Durham, NC 27710
Campus Mail: Box 3443 Med Ctr, Durham, NC 27710
Phone: 919-681-5925
Fax: 919-684-8563
Email: mani.daneshmand@duke.edu