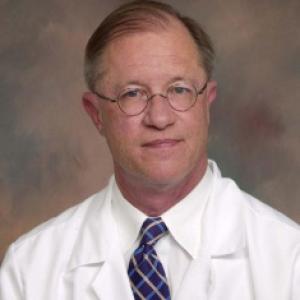 Principal Investigator
Mary and Deryl Hart Distinguished Professor of Surgery, in the School of Medicine
Professor of Surgery

Contact Information
Office: 8660 Hafs Building, Durham, NC 27710
Campus Mail: DUMC Box 3442 Med Ctr, Durham, NC 27710
Overview

Clinical Research in Cardiothoracic Surgery
Dr. Smith is the principal investigator for the Duke site in the Cardiothoracic Surgical Trials Network (CTSN), and in recent years has focused his research efforts in clinical research.
Duke is one of only ten Core Clinical sites in the United States that participate in the CTSN, funded by the National Institutes of Health (NIH). The CTSN is a National Heart, Lung, and Blood Institute (NHLBI)-sponsored network developed to promote clinical research in cardiothoracic surgery, and has been continuously funded since 2006.
Duke has also been funded as a Clinical Skills Education Core whose mission is to formally develop surgical clinical trials and promote clinical research capacity within this specialty. This funding supports mentorship and tuition in the pursuit of a Master's Degree in Clinical Research, primarily through a linkage to the Duke Clinical Research Institute (DCRI) and their Clinical Research Training Program (CRTP). To date, over 60 peer-reviewed manuscripts have resulted from this work.
Visit the Clinical Research Training Program page for additional information on these programs. 
Degree recipients sponsored by this program include the following:
Matthew Hartwig, MD, Associate Professor of Surgery, Division of Cardiovascular and Thoracic Surgery, Duke Department of Surgery
Betty Tong, MD, Associate Professor of Surgery, Division of Cardiovascular and Thoracic Surgery, Duke Department of Surgery
Morgan Cox, MD, General Surgery Resident, Duke Department of Surgery
Brian Englum, MD, General Surgery Resident, Duke Department of Surgery
Brian Gulack, MD, General Surgery Resident, Duke Department of Surgery
James Meza, MD, Fellow, Congenital Heart Surgeons' Society
Alice Wang, MD, General Surgery Resident, Duke Department of Surgery
Babatunde Yerokun, MD, General Surgery Resident, Duke Department of Surgery