Registration is open!
October 14, 2023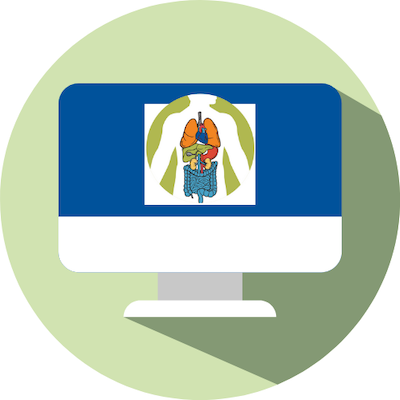 Duke Solid Organ Transplant Summit
Saturday, October 14, 2023
Duke University Campus, Durham, NC
Course Overview
In an effort to educate healthcare providers on the latest scientific advancements around the perioperative care of solid organ transplant patients, Duke Surgery Office of Continuing Medical Education is pleased to support the planning and development of the 2023 Duke Solid Organ Transplant Summit. The Summit is a partnership between Duke Department of Surgery, the Duke Department of Medicine, and the Duke Department of Pediatrics to facilitate the multidisciplinary adoption of new research results and practice guidelines by regional healthcare providers who care for solid organ transplant patients; kidney, liver, heart and lung. This unique regional program is affordable, accessible, and tailored to meet the demands of today's busy healthcare provider. The Solid Organ Transplant Summit will be a highly interactive format to include didactic sessions, presentation of current research, debate and discussion of interesting case studies, along with Q&A and take home decision support tools.
Summit attendees are encouraged to also register for the Duke Transplant Advanced Practice Provider Bootcamp to be held live on Friday, October 13, 2023. Click here for more information.
Learning Objectives
After attending the Summit, participants should be able to: 
Understand novel approaches to increase heart transplantation utilizing donors after cardiac death
Recognize potential applications and opportunities along with associated risks in combined bone marrow and solid organ transplantation 
Learn how organ allocation systems and access to living donation impact transplant opportunities
Share expert-driven insights into controversial issues, emerging techniques and future directions in solid organ transplant
Target Audience
The information in this activity will be relevant to the needs of professionals who manage patients with end-stage organ failure, refer patients for transplantation, and participate in the care of patients after transplantation. Specifically, the curriculum is designed to meet the needs of adult and pediatric surgeons, anesthesiologists, cardiologists, pulmonologists, nephrologists, hepatologists, gastroenterologists, primary care providers, advanced practitioners, transplant coordinators, nurses and pharmacists.
Registration
$150.00 for MDs and Practitioners
$125.00 for Nurses
$50.00  for Trainees (Resident, Fellow, Medical Student) (non-refundable) 
Accreditation
In support of improving patient care, the Duke University Health System Department of Clinical Education and Professional Development is accredited by the Accreditation Council for Continuing Medical Education (ACCME), the Accreditation Council for Pharmacy Education (ACPE), and the American Nurses Credentialing Center (ANCC) to provide continuing education for the health care team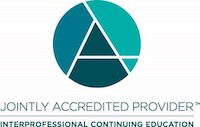 Course Co-Directors
Debra Sudan, MD
​Professor of Surgery 
​Abdominal Transplant Surgery, Division Chief
Duke University School of Medicine
Carl Berg, MD
​Professor of Medicine
Duke University School of Medicine
Terms & Conditions
Consent to Use of Photographic Images
Attendance at or participation in Duke Surgery sponsored meetings and other activities constitutes an agreement by the registrant to Duke Surgery's use and distribution (both now and in the future) of the registrant or attendee's image or voice in photographs, videos, electronic reproductions, and audio recordings of such events and activities.
Consent to Distribute Roster
Attendance at or participation in Duke Surgery sponsored meetings and other activities constitutes an agreement by the registrant to allow the distribution of event rosters to Duke Surgery affiliates and event supporters at the discretion of Duke Surgery CME.
Cancellation Policy
Individuals who register as an MD or Nurse, and cancel prior to September 12, 2023, will receive a full refund less a cancellation fee of $50.00. No refund will be provided to individuals who cancel on or after September 13, 2023.  All cancellations MUST be in writing and submitted to dukesurgerycme@duke.edu.   There is no refund for those that register as a Trainee.
Americans with Disabilities Act (ADA)
The Duke Surgery is committed to making its activities accessible to all individuals. If you are in need of an accommodation, please call or email us a description of your needs in writing in at least 30 days prior to the event.
For Questions and Sponsorship Opportunities:
Duke Surgery Office of Continuing Medical Education
Phone: 919-681-6370