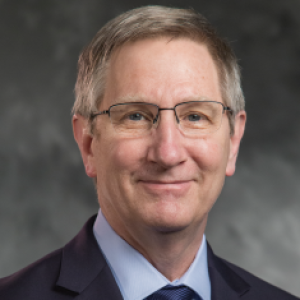 Principal Investigator
David C. Sabiston, Jr. Distinguished Professor of Surgery
Professor of Surgery
Chair of Surgery
Professor in Pediatrics
Professor in Integrative Immunobiology
Core Faculty in Innovation & Entrepreneurship
Member of the Duke Cancer Institute

Contact Information
Office: HAFS Building, 7th Floor, Suite 7690
Campus Mail: DUMC 3704, Durham, NC 27710
Overview
When patients receive an organ transplant, they must take immunosuppressive medications for life to prevent rejection. These drugs are incompletely effective and cause significant morbidity. My research is directed toward understanding transplant rejection and translating this understanding into less morbid therapies for transplant recipients.
Our group uses in vitro and animal models to develop transplant strategies and then investigates them in clinical trials. We also receive samples from patients in clinical trials to help understand what the next questions should be. We have successfully targeted several costimulatory molecules with monoclonal antibodies in primates and in humans, and are currently working to determine the best means of using these molecules to prevent kidney transplant rejection.
I am interested in the expression of CD154 on platelets and its implications for immune activation and thrombosis. I have initiated several clinical trials using monoclonal or polyclonal antibodies to achieve transient lymphocyte depletion, substantially reducing the need for immunosuppression in humans. Our group has shown that monocytes and memory T cells play a key role in post-depletional immune responses, and we are evaluating the signals influencing human monocyte and memory T cell function during depletion in humans.
Improved therapeutics and more precise monitoring techniques will facilitate tailor-made immune therapies and improve patient outcomes.
Publications and Funded Projects
View Dr. Kirk's profile to see his publications and funded projects.