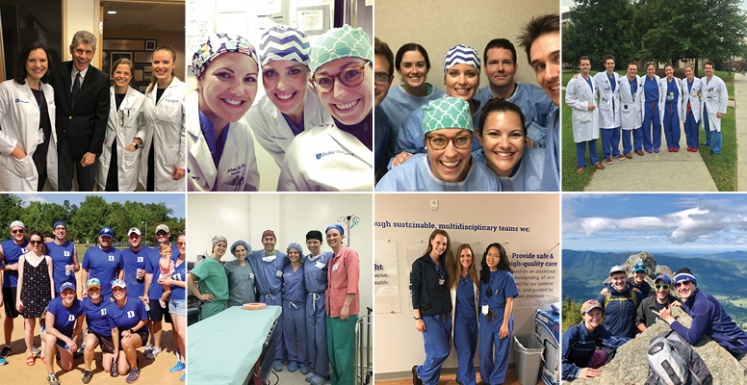 Duke General Surgery residents are standouts in their field. Graduates consistently go on to land prestigious fellowships and highly sought-after clinical positions and academic professorships.
Some focus on teaching, garnering awards for training and mentoring the next generation of surgeons. Others devote their careers to research, making significant advancements in surgical care. See where our graduated residents have gone after the program.
Our residents are typically highly productive during their time in training. Most establish themselves as bona fide authorities in a chosen field and exemplify this through significant contribution to the medical literature. This productivity indicates not only the high level of talent and ingenuity typical of the Duke Surgery resident, but also speaks to the quality of mentorship in time management, prioritization, and other skills critical to academic success delivered during the residency period.
Our newly opened Resident Lounge living/office space was designed to make the lives of all our residents better. It includes a 75-inch TV, kitchen space, meeting rooms, and more to help residents be productive and relax in style.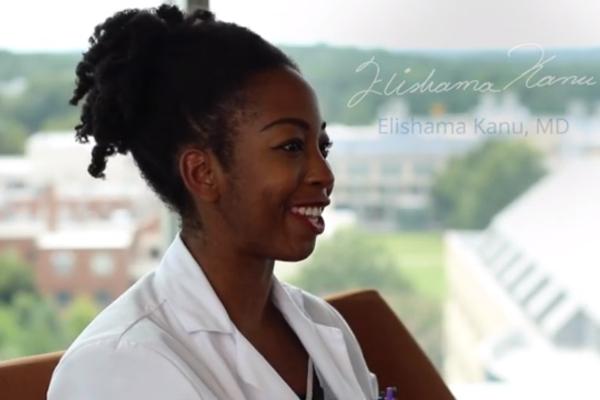 Meet Our People
Get to know our faculty and residents in several video interviews. Learn more about why residents chose Duke General Surgery for their residency training, how the program prepares residents for successful careers, and what life is like living in Durham, North Carolina.
Diversity and Inclusion
The Duke Surgery Committee for Diversity & Inclusion focus group on Education is working to cultivate a new culture within Duke Surgery through education and training that recognizes implicit and explicit bias and facilitates an inclusivity among surgeons and our staff. Our goal is to promote diversity and inclusion in the Section of Surgical Disciplines by using existing educational structures to deploy a formalized training plan shared by all members of the Division, to address deeply ingrained culture permitting micro and macro-aggression based on sex, race, ethnicity, leading to an under-representation of non-male, non-white surgeons and staff. A non-comprehensive list of focus group initiatives is summarized as follows:
Cultural Complications Curriculum
Seminar Series
Grand Rounds Speaker Guidelines
Medical Student Curriculum
Civility Champions
Mentorship
Recruitment
Leadership & Structure
Hiring and Promotion
Community Outreach
Macro and Microaggressions
Wellness at Work
APPs to maximize clinical training/education
Night float
Resident wellness days off
Ergonomics training
Resident Lounge with free coffee, snacks
Free parking
$$ at night
Resident gym
Mental health benefits (confidential counseling with extended hours, professional coaching)
Duke Surgery Virtual Tour
Join our residents as they walk through spaces across Duke University Hospital and Duke University most frequently used by residents.
Medical Sciences Research Building 3
Resident Lounge
Surgical Education and Activities Lab (SEAL) 
Duke Medical Campus Virtual Tour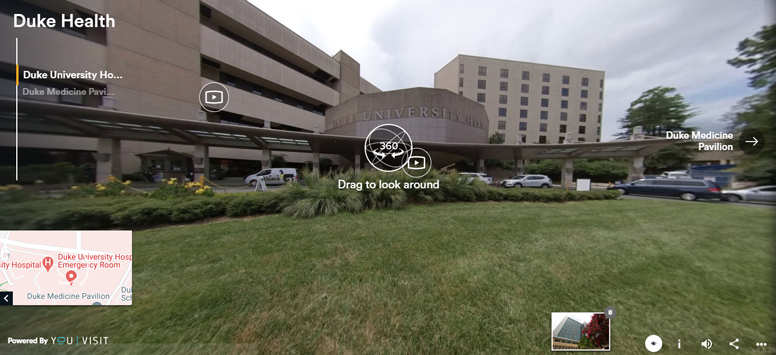 Take a tour of the Duke Medical Campus, including Duke University Hospital, the Duke Medical Pavilion, the Duke Cancer Center, and Duke University Campus. Learn more about the hybrid operating room, the Surgical Intensive Care Unit (SICU), and the Surgery Residents' Lounge. 
Why Train at Duke

Visit the Graduate Medical Education (GME) website to learn more about resident and fellow training opportunities at Duke Health, Duke Health's commitment to social justice and dismantling racism, and Duke Health's response to COVID-19. 
Life in Durham
We think you'll find everything you need for an enriching life and training experience in and around Durham, North Carolina — our home. It combines the best of a big city and a small town: the people are friendly, there's plenty of job opportunities and things to do, and it's affordable.