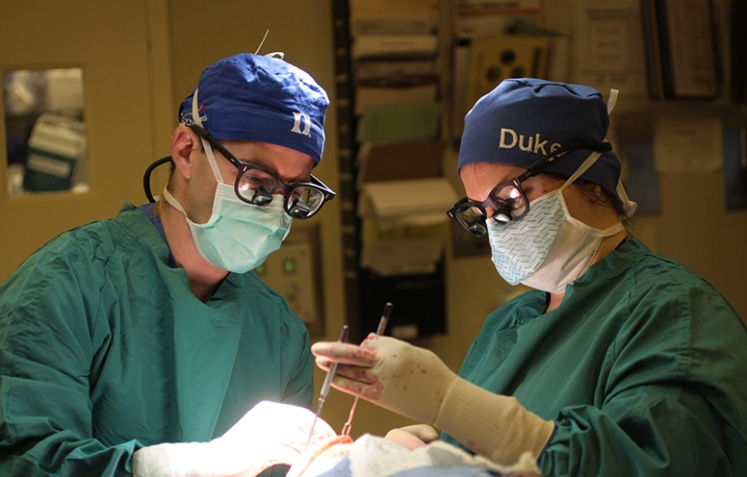 The Duke Division of Plastic, Maxillofacial, and Oral Surgery provides comprehensive, personalized surgical treatment for congenital as well as acquired deformities.
Highlights
Duke has long been a powerhouse in reconstructive microsurgery.
Duke operates a pioneering cleft lip and palate program.
Duke plastic surgeons offer a complete array of plastic surgery options at the Duke Aesthetics Center including facial aesthetics, rhinoplasty, and breast and body contouring.
Duke is home to one of a handful of surgeons in the country performing microsurgery to correct congenital facial paralysis – "smile surgery."
Duke plastic surgeons are members of the comprehensive, multidisciplinary Division of Hand Surgery.
Duke reconstructive breast surgeons offer the most innovative, state-of-the-art treatments for breast reconstruction following mastectomy and participate in a world-class breast program through the Duke Cancer Institute.
Clinical Services
Services at Duke that feature faculty from Duke Division of Plastic, Maxillofacial, and Oral Surgery include:
Connect with Your Health Care at Duke
Dukehealth.org is the online resource for patients of Duke Health and for those who want to know about health care at Duke University. Click a link below to access patient care resources: