The Duke Division of Pediatric General Surgery has an active clinical research program that examines ways to improve surgical care and outcomes for infants, children, and adolescents.
Clinical Research
Current clinical research include nationally recognized multidisciplinary programs for the study of partial and total splenectomy in children, minimally invasive approaches to pediatric surgery, vascular anomalies, endocrine neoplasia, and care of children with congenital diaphragmatic hernia. Interested families and other inquiries should contact the Division of Pediatric Surgery for more information.
Learn about our research endeavors.
Global Surgery Programs
Duke Pediatric Surgery values the equitable delivery of safe and high-quality surgery to children across North Carolina and around the world. We have active research programs both regionally and globally to better understand and improve surgical care for children. Drs. Rice and Fitzgerald co-direct the Duke Center for Global Surgery and Health Equity. We work with partners around the world in research, education, and service programs to improve surgical care for children, including priority research collaborations in Uganda, Rwanda, Somaliland, and Guatemala.
Featured Faculty: Emily Smith, PhD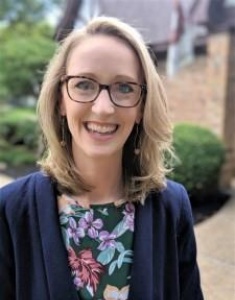 Emily Smith, PhD, is an Assistant Professor at Duke University with research interests including children's global surgery, health-systems strengthening in low-income countries, health economics, and global health policy. As an epidemiologist, she has worked with her in-country partners at the Edna Adan Hospital in Somaliland for the past five years on projects related to children's surgical care, including defining the epidemiologic burden, assessing poverty trajectories among families with a child's surgical need, geospatial analyses, and healthcare infrastructure. Dr. Smith also frequently talks about the COVID-19 pandemic through the lens of "love-thy-neighbor" on social media and her Substack blog with a monthly reach of 2-4 million. Her work has been featured in TIME Magazine, NPR, the Washington Post,  Christianity Today, and Baptist News Global.
Clinical Outcomes Research
The Division of Pediatric Surgery operates a comprehensive research program in health systems and clinical outcomes research. Current programs include the use of administrative databases and patient registries for the study of childhood cancer, trauma, and neonatal conditions. These studies help define important outcomes to improve the quality of surgical care for children, including length of stay, charges and/or costs, variation in practice patterns, outcome-volume relationships, or care trends over time.
Collaborative Research
Collaborative research is a benchmark of the Duke Division Pediatric General Surgery's research program. Our faculty members collaborate with other researchers at Duke to examine pediatric diseases and disorders that require surgical intervention.
Learn more about where we conduct research and how you can collaborate with us.