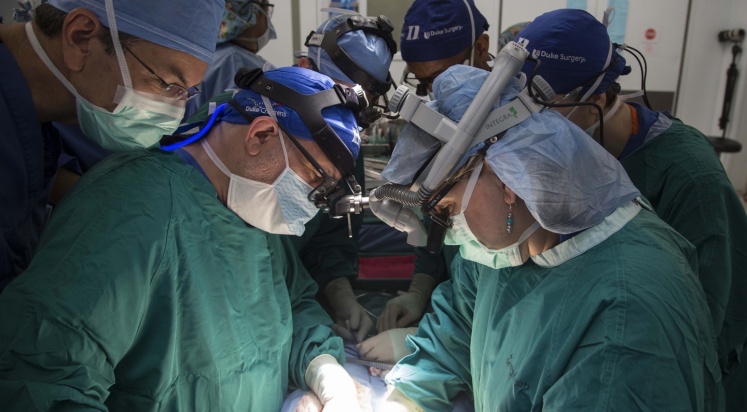 To make an appointment to have us help with your child's care, call:
919-681-5077
Fax: 919-681-8353
Clinical Services
The Duke Division of Pediatric General Surgery provides surgical care for the diagnosis and treatment of a variety of general and thoracic disorders in children including congenital malformations, endocrine disorders, tumors, injuries, and various acquired conditions.
Our pediatric general surgeons are skilled at performing advanced surgical techniques on even the smallest patients.
Procedures performed by our pediatric general surgeons include:
Thoracic surgery (excluding cardiac operations)
Minimally invasive procedures
Vascular surgery
Common diagnoses include inguinal hernias, umbilical hernias, pyloric stenosis, and appendicitis.
For more information, view our patient care services on DukeChildrens.org.
What to Expect
To help you and your child get ready for a surgery at Duke Children's, please review our tips for your visit and how to prepare your child.
Refer a Patient
To refer a patient, call 919-681-5077 or fax 919-681-8353.