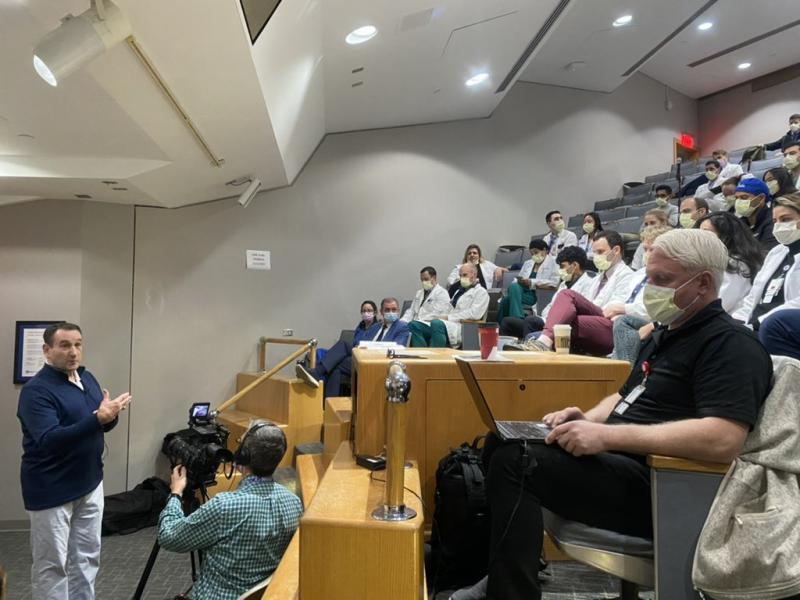 On Wednesday, November 2, 2022, the Duke General Surgery Residency Program welcomed Mike "Coach K" Krzyzewski to the residents' didactics conference as part of the conference's ethics and professionalism lecture series.
The program was coordinated and moderated by Ryan Antiel, MD, MSME, Assistant Professor of Surgery. "The larger didactic curriculum covers topics from critical care to transplant surgery to a range of tactics that we expect residents to know," says Dr. Antiel.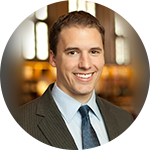 "Ethics curriculum and professional development is often relegated to a few lectures or online modules," he adds. "When Dr. Tracy [Assistant Professor of Surgery and Director of the General Surgery Residency Program] asked me to take over this series, I really wanted to shift the focus so that trainees think about what type of surgeons they are becoming—who they are and their character and moral formation."
To Dr. Antiel, there was no one who takes that more seriously, and no one more fit to speak on it, than Coach Krzyzewski. The 42-year head coach of the Duke men's basketball team, now retired and a Professor of the Practice in the Duke Fuqua School of Business, delivered an inspiring talk to surgery residents about maintaining their "love of the game," mentorship, and being a part of a team. 
During his opening remarks to the residents, Krzyzewski poignantly spoke to the concept of remembering the 'why' of what surgeons do.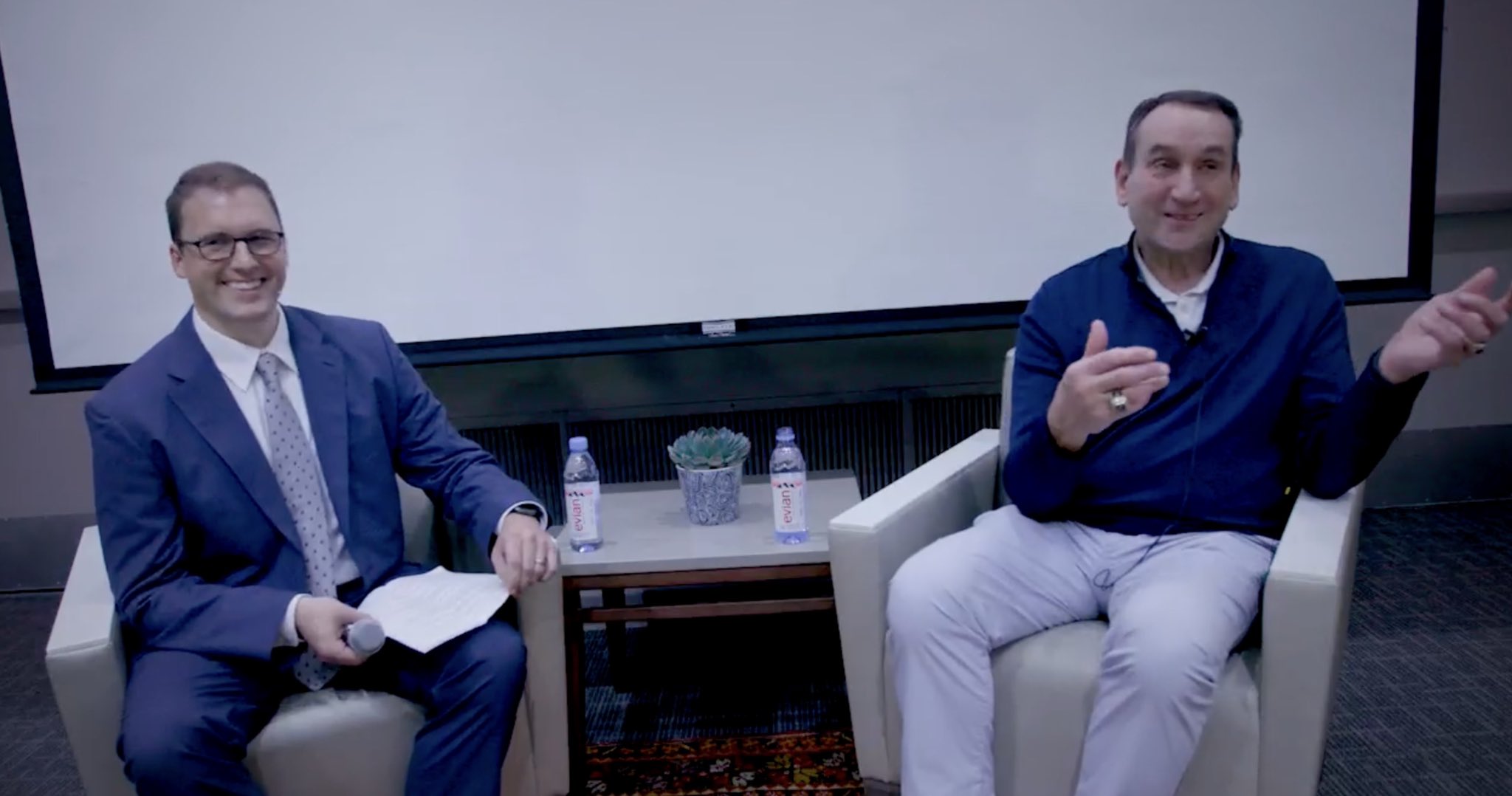 "Every time you do your work, you have a chance to make someone else feel," Krzyzewski said. "Because of how you do it, what you're doing, and that you have a deep passion for it."
"I think Coach K in general has a lot of admiration and respect for people in healthcare," says Dr. Antiel. "He emphasized that what we get to do every day, caring for patients, is really a gift. We have an opportunity to do something pretty special and it impacts people's lives. We shouldn't take that for granted."
The question-and-answer session also dealt largely with the topic of teamwork, trust, and supporting one another. 
"You can't wait until the moment to have trust," said Krzyzewski. "You have to build it. In the moment the truth needs to be said, say the truth." He elaborated, "It's not just trust with your team; it's trust between you and the patient. And that can get overlooked."
Krzyzewski also advised the residents to learn from many people, and that if you fall, when you get up, "Don't get up alone."
"At the end of the day, you'll be better if you're one," Krzyzewski told the group. "Have each other's back. Take care of one another. Have empathy."
This message about remembering that you have other people to go through work and life with stood out to Dr. Antiel. "I think in environments like Duke where our residents are spread across the Duke Health system, you sometimes forget that you're going through this with other people," says Dr. Antiel. "Hopefully that was a source of encouragement and inspiration to the trainees as well. Because surgery really is a team sport, not just with all of your co-residents and attending surgeons, but all the nurses, nurse practitioners, medical students, and so many others."
On what's next for the conference's ethics series, Dr. Antiel hopes to continue to work with Coach Krzyzewski and to involve other Duke leaders outside of medicine and surgery as guest speakers.
"We can be so siloed sometimes so having someone from athletics or the law school or other parts of the university can be so refreshing and help us to look at things a little bit differently," he says. "Being a good doctor or surgeon requires more than just technical skills; you have to be able to communicate and listen and empathize." 
Learn more about the General Surgery Residency Program conference series.