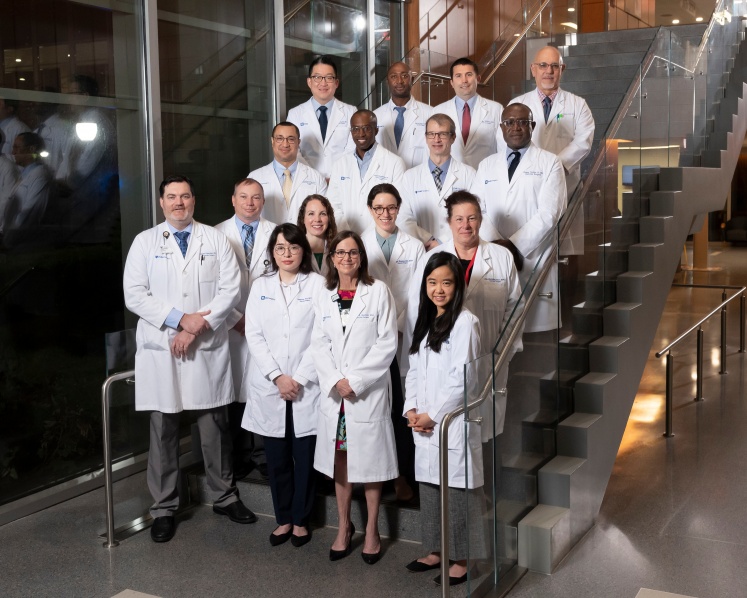 Vascular surgery at Duke has a long reputation of excellence in the treatment of vascular disease, which affects millions of people each year.
We provide a wide spectrum of services in our state-of-the-art vein clinic -- from life saving procedures to treat trauma victims and ruptured aneurysms to elective procedures to prevent stroke, provide relief from claudication, and treat venous disease.
The latest therapies and cutting-edge minimally invasive endovascular treatment are offered by our experienced vascular team, which includes board-certified vascular surgeons, physician assistants, and vascular lab technicians. 
The Duke Center for Vascular Diseases offers a multidisciplinary team approach to combating cardiovascular and vascular disease. This collaborative effort provides expertise from Duke's vascular surgery, cardiovascular medicine, and vascular and interventional radiology services.
Cynthia K. Shortell, MD
Chief, Duke Division of Vascular and Endovascular Surgery
Director, Duke Center for Vascular Diseases