The Section of Hepatopancreatobiliary (HPB) Surgery is dedicated to patient care, education, and research of all conditions of the liver, biliary system, and pancreas.
In addition, our faculty are actively involved in the treatment of other GI malignancies, including gastric cancer, carcinoid tumors of the GI tract, gastrointestinal stromal tumors, abdominal soft tissue sarcomas, and peritoneal surface malignancies.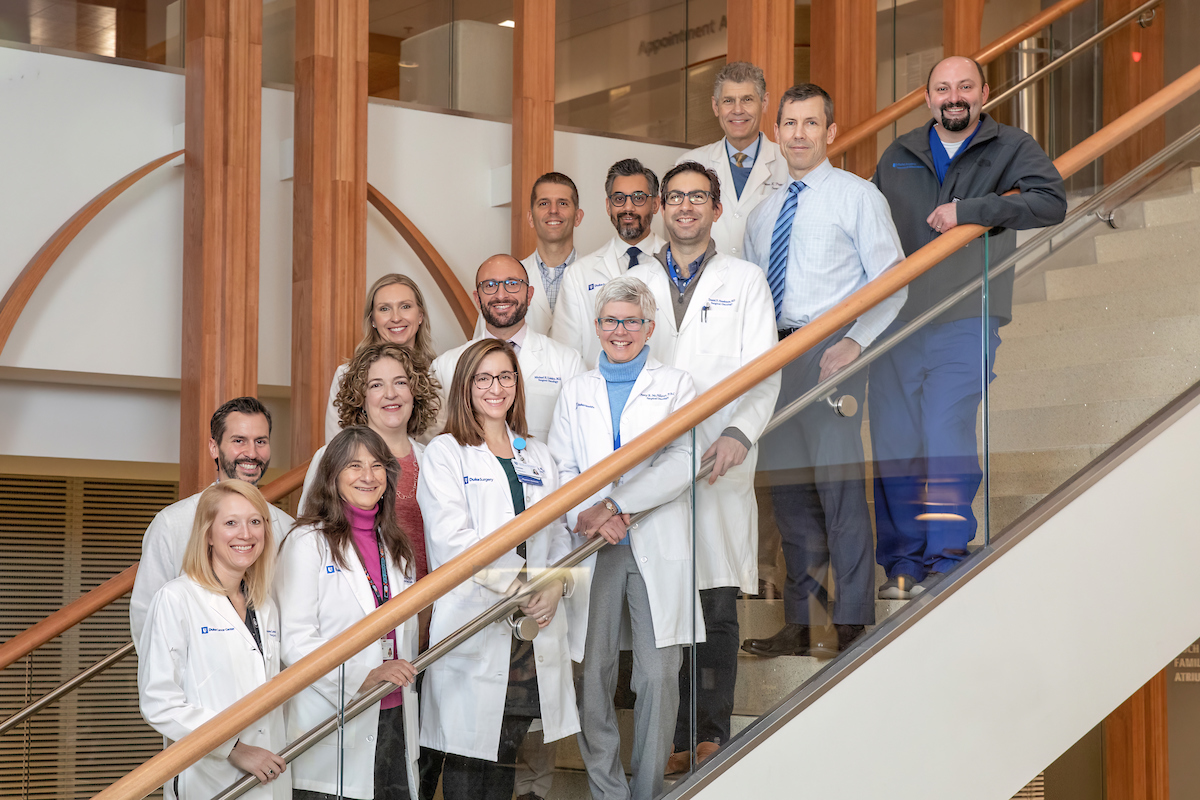 A nationally ranked cancer program, Duke is consistently recognized as among the best cancer programs in the country by U.S. News & World Report. We are a top program in pancreatic resection volume and outcomes. We are also recognized as a National Pancreas Foundation Center, as well as a regional referral center for complex liver resection and soft tissue sarcoma.
Patient Care
We offer novel surgical approaches for these patients, including laparoscopic and robotic pancreatic and liver resection. We also offer highly specialized treatment strategies, including ablation and regional perfusion strategies such as hepatic arterial infusion chemotherapy and minimally invasive (robotic) Whipple procedure for pancreatic cancer.
Also housed within the HPB surgery section is a robust pancreatic cyst surveillance program. Patients identified as having intraductal papillary mucinous neoplasm (IPMN) of the pancreas are monitored closely with dedicated imaging, and endoscopy, when appropriate. Long-term surveillance is critical for these patients, as some will ultimately require an operation. Coinciding with cyst surveillance are multiple research undertakings, including the identification of biomarkers that may help detect higher risk lesions, as well as a clinical trial aimed at preventing pancreas cancer in the IPMN population.
Education
Our commitment to clinical excellence is supported through our fellowship program in HPB surgery as well as our involvement in the Duke General Surgery Residency program.
Research
Through ongoing research, we work to discover, evaluate, and implement novel therapies. We work closely with gastroenterologists, imaging specialists, and cancer experts to determine the best course of treatment for each patient. Nearly every cancer patient's case is discussed in a multidisciplinary tumor board in order to assure the highest-quality care and decision making for each patient.