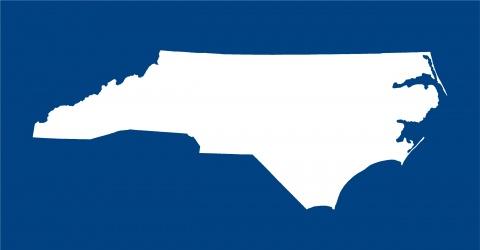 While the cause is not definitive, the health risks serve as a call for research and action
North Carolinians who live near large hog farms -- known as concentrated animal feeding operations, or CAFOs -- have higher death rates from a variety of causes than comparable state residents who live further away from such facilities.
The findings, led by Duke Health scientists and published Sept. 18 in the North Carolina Medical Journal, do not establish that hog farms cause higher risk of certain diseases and increased death rates, but they do point to potential health risks that warrant attention and action.
"Life expectancy in North Carolina communities near hog CAFOs remains low, even after adjusting for socioeconomic factors that are known to affect people's health and lifespan," said senior author H. Kim Lyerly, MD, George Barth Gellar Professor of Cancer Research, professor of surgery, pathology and immunology and director of the Environmental Health Scholar Program at Duke.
"This study provides a necessary road map to better understand how poor health outcomes persist in these communities, which are uniquely affected by demographic, socio-economic, behavioral, and access-to-care factors in addition to the presence of hog CAFOs," Lyerly said.
In their study, Lyerly and colleagues, including lead author Julia Kravchenko, MD, PhD, assistant professor in the Department of Surgery, compared the health outcomes between North Carolina communities without hog CAFOs and southeastern N.C. communities located in zip codes with swine concentration as high as 215 animals per square kilometer or higher. 
For conditions potentially associated with hog CAFOs, the researchers analyzed disease-specific death rates, hospital admissions and emergency department usage, adjusting by demographic characteristics, median household income, education level, insurance coverage, smoking prevalence, and the number of primary care physicians. Health conditions associated with CAFOs included anemia, kidney disease, septicemia, tuberculosis, infant mortality, and low birth weight among newborns.
Although health disparities throughout southeastern North Carolina have long been documented -- with region-specific health behaviors, environmental characteristics and access to care being known factors – the researchers found that proximity to hog farms was associated with even worse health indicators.
Among their findings:
More African-American and Native American residents live in zip codes with hog CAFOs compared to those living in areas without such facilities. Residents living near hog CAFOs had lower median household income, fewer college-educated people with bachelor's or higher degrees and a lower number of primary care health providers. These differences were even more pronounced among residents of communities located in zip codes with the highest density of hogs (more than 215 hogs per square kilometer).
Death rates of all studied diseases -- including infant mortality, anemia, kidney disease, septicemia and tuberculosis -- were higher in North Carolina communities located near the large hog CAFOs.
Hospital admissions and emergency department visits for studied diseases also were higher in the N.C. communities near hog CAFOs.
"Although we cannot establish causality with specific exposures from hog CAFOs, our findings suggest research is needed to determine to what extent environmental factors contribute to worse health outcomes," Kravchenko said. 
She also noted that the findings are specific to North Carolina, because of the unique demographics that are not present in other states, including population density near the CAFOs and the concentration of CAFOs in the region.
"Poor health outcomes in North Carolina communities adjacent to hog CAFOs may need to be addressed by improving access to medical resources, including disease screenings and early diagnosis, and interventions for conditions that affect infant mortality and low birth weight," Kravchenko said.
In addition to Kravchenko and Lyerly, study authors include Sung Han Rhew, Igor Akushevich and Pankaj Agarwal.