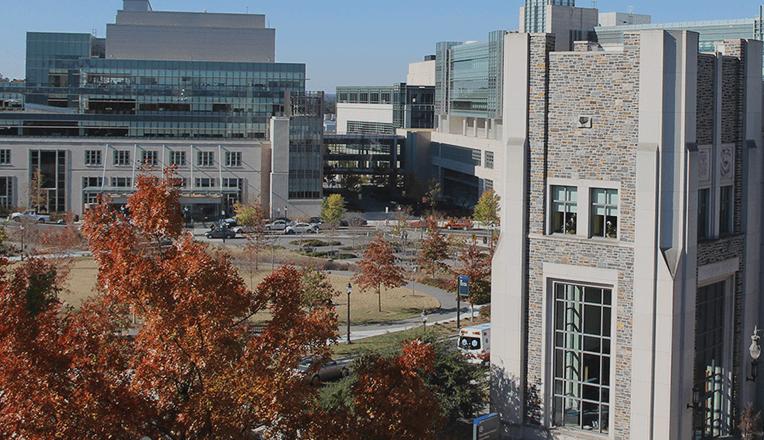 Duke Urology is proud to announce the Duke Urology Edge Scholarship for visiting students who identify as Underrepresented in Medicine (URiM), which includes first generation college graduates and students from disadvantaged backgrounds.
The Edge Scholarship is awarded to one 4th-year medical student per year and provides $2,000 to offset the cost of travel, lodging, and other living expenses incurred while successfully completing a four-week Urology Sub-Internship at Duke.
"Medical students face mounting financial burdens," says Karen Baker, MD, MMCi, Director of Student Rotations for Duke Urology. "The Duke Urology Edge Scholarship ensures the door is open to all students considering a career in urology. We are excited to have this opportunity to attract the top candidates and future leaders in urology to the Duke family."
The Duke Division of Urology is set to be elevated to department status on July 1, 2023, with current division chief Gary Faerber, MD, FACS, to be interim department chair. 
"Duke Urology is committed to training physicians who reflect the richness of the communities they will serve," says Dr. Faerber. "We feel this is essential to our mission to provide 'compassionate, innovative, and exceptional urologic care for all patients.' The Edge Scholarship is one example of how Duke Urology puts our values of equity, diversity, and inclusion into action."
More information about the Edge Scholarship, including eligibility, application, and selection processes, are available on the Duke Urology website.
Questions about the Edge Scholarship can be directed to Dr. Karen Baker at karen.baker@duke.edu. 
Questions about Visiting Student Rotations should be directed to Scott Campbell, Office of the Registrar, at scott.campbell@duke.edu.